"Echo: Queen of the Elephants" on Animal Planet
2009-12-02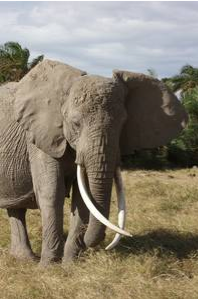 Nestled at the foot of Africa's tallest mountain, Mt. Kilimanjaro, 1,200 elephants—comprising the most studied group of free, wild elephants on earth—are fighting for survival on a daily basis. One of the most distinguished leaders in this battle against the elements is the most studied elephant on the planet, Echo.
Focusing on this standout matriarch in the elephant population, Echo: Queen of the Elephants provides viewers a sustained, insider's look at the daily dramas and intimate moments of Echo, her family, and the other magnificent giants who call the Amboseli National Park in Kenya their home.
Each one of Amboseli's elephants is known individually to Cynthia Moss and her team of local Masai researchers, who have studied them for more than thirty years. With the help of Cynthia and her team, viewers follow Echo—on the last journey of her celebrated life—as she guides her family through a relentless drought and famine, defends against hungry predators and angry warriors, and protects against other deadly pitfalls.
With each day bringing a new set of challenges, and Echo's health fading, witness the extraordinary drama as this revered matriarch prepares to pass the reigns of the Amboseli kingdom.