RSPCA Head of Wildlife Science to Run Elephant Sanctuary
2010-11-03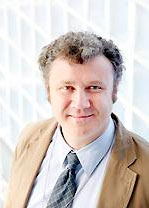 The head of our wildlife science team, Rob Atkinson, is leaving the RSPCA today after more than 11 years to become the new CEO of the Elephant Sanctuary of Tennessee.

The Elephant Sanctuary in Tennessee is the USA's largest natural habitat refuge developed specifically for endangered Asian and African elephants.

During his time at the RSPCA, Rob has worked on a wide variety of animal welfare issues and changed the focus of the RSPCA's work on the rehabilitation of injured wildlife, giving it a more ethical and science-based approach.

Our wildlife science team played a crucial role in helping bring about an end to hunting with dogs and stopping a huge cull of badgers taking place, as well as achieving greater protection for primates kept as pets and animals used in entertainment.

Rob's work for elephant welfare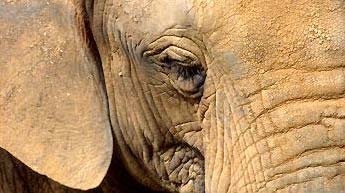 Portrait of female adult African elephant in captivity © Andrew Forsyth / RSPCA Photolibrary

Eight years ago Rob started the movement which brought the welfare problems of elephants in zoos to the public's attention.

There are now 25 per cent fewer elephants in UK zoos than there were in 2002 and 28 per cent fewer zoos keeping them.



Rob said:

"With my background in zoos and animal welfare organisation, I have worked with captive elephants for many years.

I know that zoos and circuses often use the wrong approach, ignoring many of the basic facts about the way elephants live and what they need to be healthy.

Elephants are complex, sensitive animals which deserve the best care, and for captive elephants in need, that place is The Elephant Sanctuary in Tennessee. It is a true sanctuary of healing and refuge."


Rob's background

Rob was born on a farm in rural England and grew up around animals. He took a degree in zoology at London University, then worked through his Masters and a doctorate at Oxford, before beginning his career in animal welfare at Woburn Safari Park in Bedfordshire.

Speaking about Rob's invaluable contribution to the RSPCA's animal welfare work, RSPCA chief executive Mark Watts said:

"Rob has provided leadership and vision to the teams he has led over the past 11 years with the RSPCA in championing animal welfare.

I can think of no-one better placed to lead the sanctuary, its staff and its elephants to a positive future."


Janice Zeitlin, board chairman of The Elephant Sanctuary, said:

"We're extremely excited and honored to have a person of Rob's distinction and expertise joining us in the Sanctuary's mission to aid these magnificent creatures and bring awareness to the crisis facing captive elephants around the world.

Under Rob's leadership, we will continue providing a place of safety, dignity and peace to elephants in need and expand our efforts for education worldwide."