New CEO Rob Atkinson Has Arrived
2010-12-18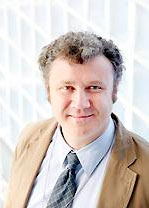 With the arrival of our new CEO Rob Atkinson, it was a momentous week for the Sanctuary, and for the future of the organization and its beneficiaries, our beloved Girls. When Rob left Heathrow Airport in London, it was snowing there (something of a rarity), and when he arrived at the Nashville airport it was snowing here as well (something less of a rarity). Despite the cold, he was greeted warmly by all! The first order of business was to check in with Scott on our residents, and to meet the staff and get up to date on current projects and issues.

Other first week activities for Rob included a round of meetings, as noted, with staff and veterinarians, along with key partners, including the Tennessee Wildlife Resources Agency (TWRA) and the U.S. Department of Agriculture Animal Plant Health Inspection Service (USDA, APHIS). Rob has an obviously successful background and career in animal welfare and elephants, and we look forward to the leadership he will provide.

As for Rob, he says he looks forward to listening and learning from the staff, working to make sure all the basic necessities are in place, and then building on the great success the Sanctuary has enjoyed thus far in its history. He's particularly interested in furthering the education side of the Sanctuary's mission. "With the recent development of our education gallery in downtown Hohenwald, the elecam expansion and its obviously growing role in our Distance Learning program, I hope to position the Sanctuary as one of the leading organizations in educating the world about elephants," he said. "There are still so many people not aware of basic facts about the way elephants live and what they need to be healthy. Equally important is bringing awareness to the unjust treatment many elephants are receiving across the world."

You may expect to hear more from Rob in our next eTrunklines.