Bring in the New Year with a Visit to The Elephant Sanctuary's Welcome Center!
2010-12-31


The Elephant Sanctuary is celebrating the release of the Sanctuary's 2011 Calendar with an exhibition of the new photos used in the calendar.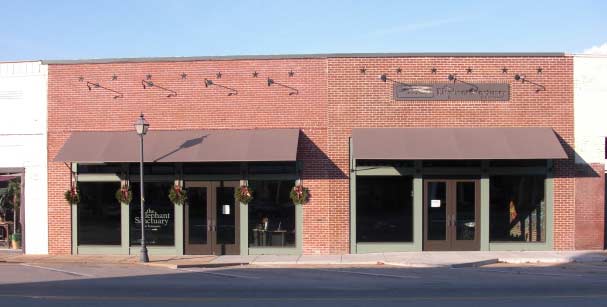 We invite you to visit us at the Welcome Center in downtown Hohenwald, TN. Come enjoy the photo exhibit, learn more about our resident elephants, watch videos of the elephants in the habitat, or browse our merchandise tables. Special programs are offered the third Saturday of every month. Visit the website for specifics.
Each month we will celebrate the Elephant of the Month by offering numbered 11 x 14 photographs of that month's elephant, complete with Sanctuary logo and certification of authenticity.
Look for these photos, a new color T-shirt and monthly elephant Gift Packs on our website gift shop, or see them at the Welcome Center.
Welcome Center Direction and Hours
The Welcome Center is located at 27 East Main in Hohenwald, TN 38462.
We are open every Thursday and Friday from 11 a.m. till 4 p.m. and every third Saturday of the month from 11 a.m. till 4 p.m. Saturdays include a special one-hour program - check our website for details.
Other times are available by appointment. Just call Lorenda at 931-796-6500 ext. 105, or contact her at lorenda@elephants.com.