Welcome Center Events in June
2011-05-31


The Elephant Sanctuary is pleased to announce the Welcome Center in downtown Hohenwald will feature Tange, one of our African residents, during the month of June. A photo exhibit featuring Tange and other residents, both African and Asian, is currently on display.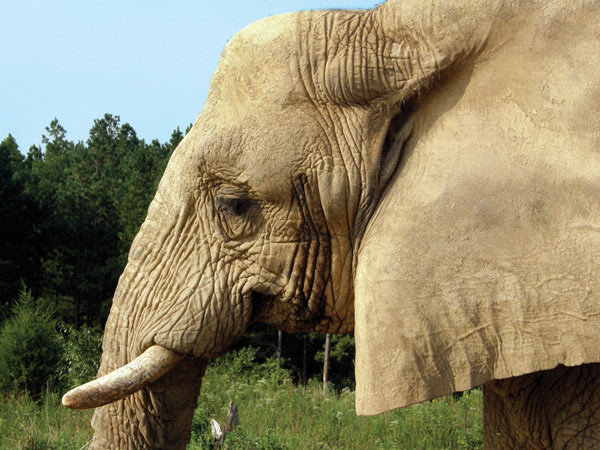 The staff and volunteers at the Welcome Center invite the public to stop by the Welcome Center to learn more about Tange and the other resident elephants. Informal programs are scheduled at 1:00 p.m. on Saturday, June 4th and June 18th. Visitors may also enjoy viewing live video streaming of all three habitats at the Welcome Center, thanks to the new digital Elecams.

The Elephant Sanctuary Welcome Center, located at 27 E Main Street in Hohenwald, TN, is open to the public on Thursdays and Fridays from 11 am to 4 pm. Summer hours have been extended to include every first and third Saturday of the month from 11 am to 4 pm through August; other times are available by appointment. For more information, please call Lorenda Rochelle at 931-796-6500 ext. 105 or email lorenda@elephants.com.
__________________

Outreach Booth in Oak Ridge: Visit us on Friday and Saturday, June 17th & 18th at The Secret City Festival in Oakridge, TN. The Sanctuary will be represented with an outreach booth at this two day event. For more information visit http://www.secretcityfestival.com/index.html