January 27, 2015
By: The Elephant Sanctuary
Sunday Read: An Excerpt From Leaving Time by Jodi Picoult
Sunday Read: An Excerpt From Leaving Time by Jodi Picoult, Plus a Video Interview with National Ge...
Sunday Read: An Excerpt From Leaving Time by Jodi Picoult,
Plus a Video Interview with National Geographic
by helenep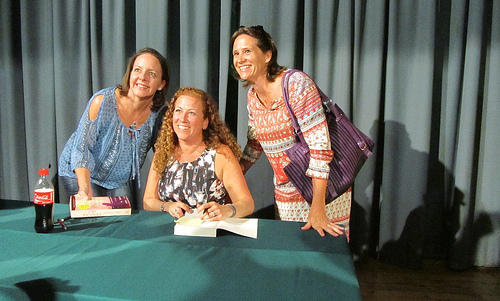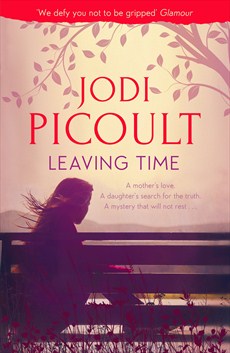 Bestselling author Jodi Picoult has written 23 novels, with her last eight debuting at number one on the respected New York Times bestseller list.

Picoult's latest novel, Leaving Time, is set partially in Africa, with elephants as the spindle for a story about parenting, love and loss. 13 year old Jenna Metcalf is searching for her mother Alice, an elephant researcher who disappeared years ago after a traumatic event at the elephant sanctuary where Jenna was born. Her father is of no help, he has been in a psychiatric hospital since that fateful day. Jenna convinces a disgraced psychic and the now alcoholic cop who initially investigated the case to help her in search.

Wreathed throughout the story is Alice's research on the extraordinary behaviour of elephants. Picoult has explained that she started writing this book as a way to cope with her children leaving home after she came across an article about how elephant mothers and daughters stay together their entire lives, until one of them dies. "Given my frame of mind, it seemed so much more pleasant to do things the way elephants do. I began to dig a bit more about elephants, and their reaction to death, and what I uncovered became a metaphor for the novel," Picoult writes on her website.


Whether or not you are a fan of Picoult, read an excerpt to Leaving Time:
"Some people used to believe that there was an elephant graveyard—a place that sick and old elephants would travel to die. They'd slip away from their herds and would lumber across the dusty landscape, like the titans we read about in seventh grade in Greek Mythology. Legend said the spot was in Saudi Arabia; that it was the source of a supernatural force; that it contained a book of spells to bring about world peace.

Explorers who went in search of the graveyard would follow dying elephants for weeks, only to realize they'd been led in circles. Some of these voyagers disappeared completely. Some could not remember what they had seen, and not a single explorer who claimed to find the graveyard could ever locate it again.

Here's why: The elephant graveyard is a myth.

True, researchers have found groups of elephants that died in the same vicinity, many over a short period of time. My mother, Alice, would have said there's a perfectly logical reason for a mass burial site: a group of elephants who died all at once due to lack of food or water; a slaughter by ivory hunters. It's even possible that the strong winds in Africa could blow a scattering of bones into a concentrated pile. Jenna, she would have told me, there's an explanation for everything you see."

Keep reading: Jodi Picoult

National Geographic editor Don George recently interviewed Picoult, asking her about the extensive research, something this author is known for, that went into writing about these giants of Africa. During the discussion she shares fascinating facts and anecdotes she learned during the process.

"People don't necessarily realise the cognitive abilities elephants have. They can feel grief and pain and loss and they have incredible memories," Picoult explains. She also discusses her other books, her feelings about film adaptations of her novels and her core reason for writing.

Watch the interview:


Picoult visited South Africa last week, making a pitstop in Johannesburg to join Michele Magwood for a Times Talks event at Kingsmead. Keep an eye on Books LIVE for a report from the event and have a look at some of the photographs from the successful evening:
Books LIVE added 30 new photos to the album: Times Talks with Jodi Picoult at Kingsmead — at Kingsmead College
Jodi Picoult in conversation with Michele Magwood at the first Times Talk of 2015 at Kindsmead College.