March 20, 2015
By: The Elephant Sanctuary
TES Finishes Fourth in Friendly Fundraising Competition
When we joined with 432 other charities nationwide in the 2014 CrowdRise Holiday Challenge, we had n...
When we joined with 432 other charities nationwide in the 2014 CrowdRise Holiday Challenge, we had no idea there would be so many wonderful outcomes.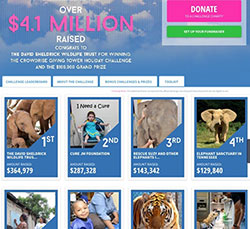 Elephants were the clear winners!
Over $4 million was raised in just six weeks for hundreds of worthy causes. Three of the top four finalists on CrowdRise are charities dedicated to making the world safer for pachyderms - including The Elephant Sanctuary, which cares for them right here in North America.
There was an incredible response. 1,387 donors gave a total of $130,247 to provide Shirley, Tarra, Liz, Billie and the rest of the Girls with compassionate care, companionship, and freedom to roam at The Elephant Sanctuary in Tennessee. CrowdRise gifts also support our Distance Learning Program, and meet urgent needs like medication and food for the elephants, new tires for a veterinarian's truck, and other day-to-day needs.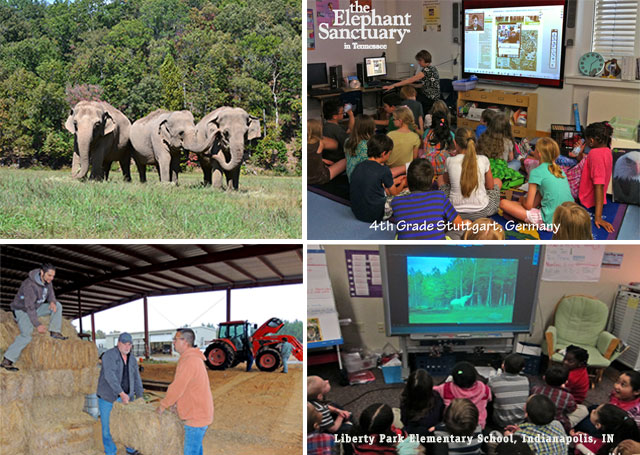 Bonus prizes were awarded. The Sanctuary won $10,000 for a 4th Place finish. And a rapid response to an email alert from TES on December 30th brought in an additional $1,550 bonus for the care of elephants, when CrowdRise added an extra $50 to the first 140 donations.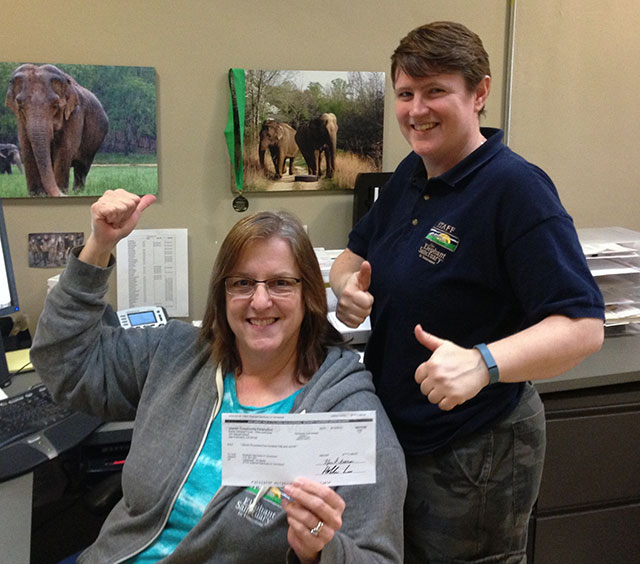 The campaign helped spread the word about elephants. 40% of CrowdRise givers are new donors! They helped The Sanctuary purchase 13 new solar-powered HD video cameras for towers inside the Sanctuary that will enable us to produce high quality videos for our YouTube Channel. Spreading the word through YouTube is vital to our dual mission of caring for elephants and educating people about the challenges facing both captive and wild elephants.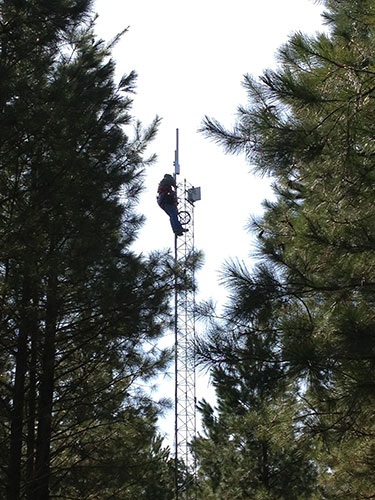 Watch the video below for a side-by-side comparison of old EleCam vs. new HD EleCam.
CrowdRise gifts are helping The Sanctuary meet the elephants' greatest needs, and helping the organization advance with new technology. Viewers can stream live video of the Girls in their pristine Tennessee habitat, at elephants.com/EleCam.
*The Elephant Sanctuary thanks CraigConnects, Fred and Joanne Wilson, MacAndrews & Forbes and Isaac S. Gindi for their generous sponsorship of 2015 CrowdRise Holiday Challenge.