April 21, 2015
By: The Elephant Sanctuary
Recent Activities at the Welcome Center
At a public workshop held in January, visitors to the Welcome Center created new "enviro...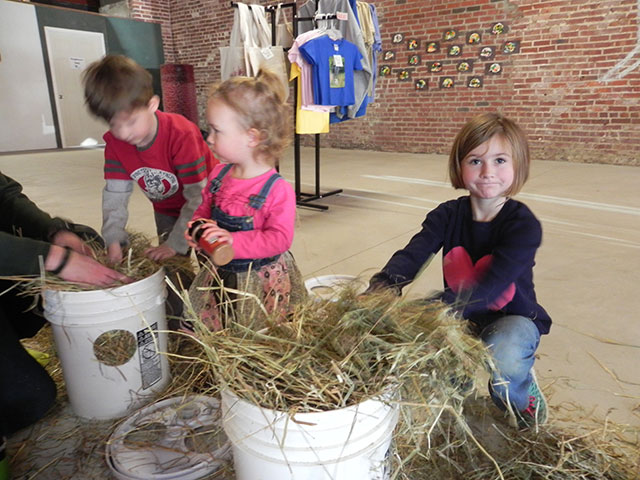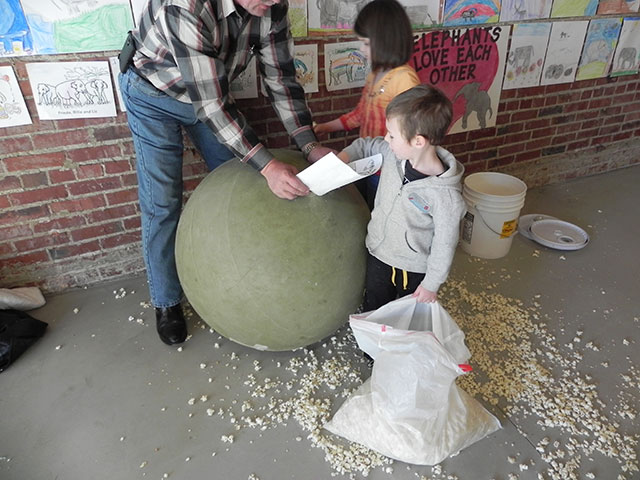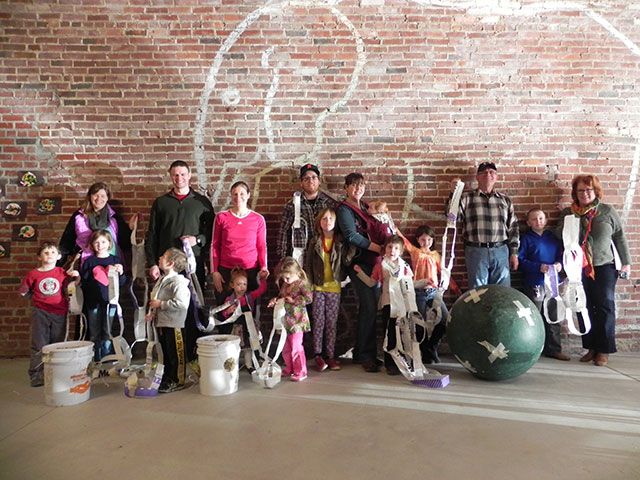 At a public workshop held in January, visitors to the Welcome Center created new "environmental enrichment" treats/toys for the elephants to explore (and eventually eat), such as hay feeders and boomer balls modified to distribute popcorn, and paper-chain made out of old elephant-feed bags. A fun cold-weather activity for families, and special treats for elephants made with love!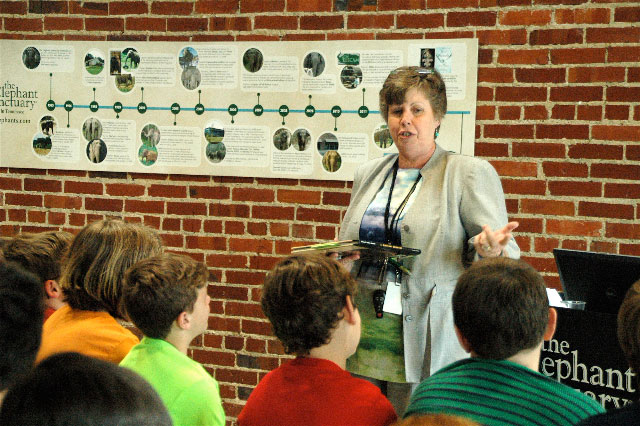 Pat Couch reads from Dr. Caitlin O'Connell's The Elephant Scientist for Lewis County fifth-grade students
at The Sanctuary's Welcome Center in downtown Hohenwald, TN.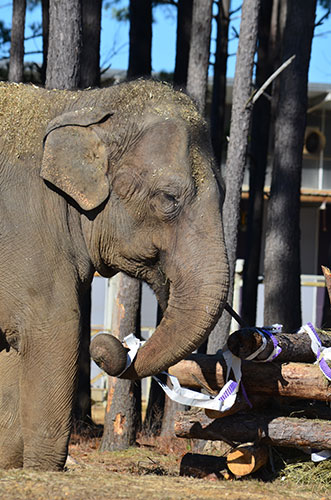 Winkie enjoys her paper-chain enrichment made at the Welcome Center.
Pat Couch, Supervisor of Teaching & Learning for Lewis County Schools (Tennessee), read from The Elephant Scientist by Caitlin O'Connell to a fifth-grade class. The book tells the true story of how field researchers used scientific methods to discover African elephants can detect low-frequency sound vibrations over great distances through their feet; that they use infrasound to communicate with each other. Sanctuary Education staff also led an activity for students to demonstrate how sound travels.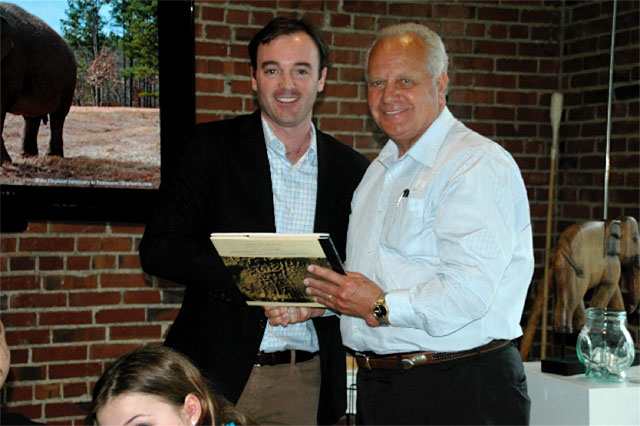 Lewis County Mayor Bill Webb accepts a donated copy of The Elephant Scientist, as presented by The Ingram Group's Sam Reed, on behalf of publisher Houghton Mifflin Harcourt. HMH graciously donated 1,000 copies of the book to help with Sanctuary's educational outreach efforts in Middle Tennessee.
Upcoming programs (for adults and kids alike!) held at The Elephant Sanctuary's Welcome Center are posted here, and on our Facebook page. Stay tuned for lots of cool programs and happenings around our 20th Anniversary this Spring and Summer!