March 3, 2016
Elephant Poaching in Africa Remains 'Alarmingly High' Report Shows
USA Today
A new report says African elephant populations are still dwindling, specifically in Central and West Africa. Video provided by Newsy Newslock.

Illegal killing of elephants by ivory poachers remains "alarmingly high," threatening the population of the massive animals, according to a report released Thursday on United Nation's World Wildlife Day.

More elephants are still killed each year than are born because of poaching in Central and West Africa, the analysis on elephant killings said. About 60% of elephant deaths are from poachers.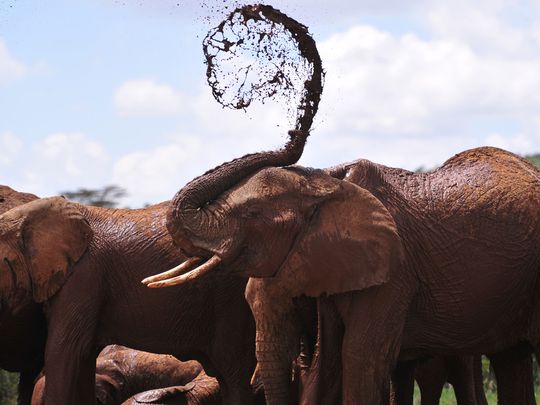 An African elephant throws mud onto himself at the Mpala Research Center and Wildlife Foundation, near Rumuruti, Laikipia District, Kenya, on Jan. 31, 2016. (Photo: Simon Maina, AFP/Getty Images)
"African elephant populations continue to face an immediate threat to their survival from unacceptably high levels of poaching for their ivory, especially in Central and West Africa where high levels of poaching are still evident," said John Scanlon, secretary general of CITES, the Convention on International Trade in Endangered Species of Wild Fauna and Flora, which puts together yearly trends on elephants.

Read more: http://www.usatoday.com/story/news/world/2016/03/03/african-elephants-poaching-ivory-world-wildlife-day/81262996/