January 7, 2016
Largest Wildlife Census in History Makes Waves in Conservation
National Geographic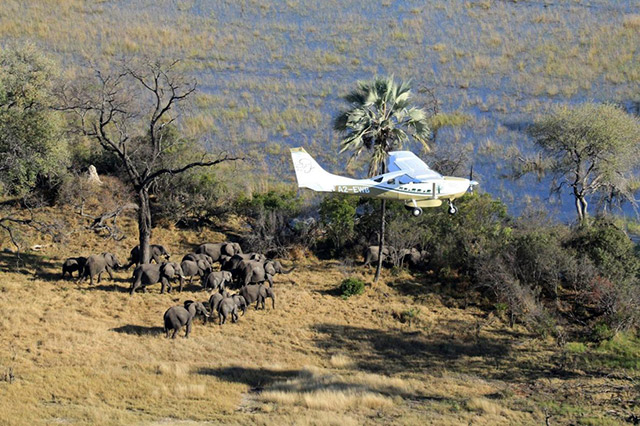 Researchers count elephants in Botswana as part of the Great Elephant Census, the largest aerial survey of African wildlife ever undertaken. Photograph courtesy The Great Elephant Census. A Paul G. Allen Project.

Early findings from the largest ever aerial survey of African wildlife—the Great Elephant Census (GEC)—are proving that big data can make a big difference when it comes to saving the world's largest land mammal.
The Africa-wide census, funded by Microsoft billionaire Paul G. Allen, took off in February 2014 with the objective of gaining a better understanding of elephant numbers across the continent.

Since then, 90 researchers from various organizations have joined aerial teams flying survey transects in 18 elephant range countries. From the sparkling desert floodplains of the Okavango Delta to the boundless savannas of Chad, the teams have racked up a combined distance of 285,000 miles (460,000 kilometers).

That's like flying to the moon and a quarter of the way back—or circling the globe eleven and a half times.

"Just in terms of distance flown, this is far and away the largest survey ever done," said Ted Schmitt, the census's senior program manager in technology development, over a hotel lunch in the tropical safari town of Arusha, Tanzania.

Schmitt's a tech guy from Seattle, Washington, not far from Microsoft's headquarters, and he gets visibly excited when talking about data. He gets even more wound up when it comes to the possibilities of merging the worlds of technology and conservation.

Schmitt and his team of developers—employed under the philanthropic wing of Paul Allen's Vulcan Inc., in Seattle—built the census's database, the central storage and analysis point for all data supplied by the survey teams.

"This amount of raw survey data has never come together in one place," he explained. "Before, all the information would live on the researchers laptops. So this is one of the great accomplishments of the census. We now have this central repository of data that can be used to inform conservationists and policy makers all over Africa."

The fieldwork, he said, is "practically 100 percent complete. Mike Chase has just finished up in Angola, a country which has never been surveyed for elephants before—so we're very keen to see the data from that." Chase, a founder of the nonprofit organization Elephants Without Borders, is the project's principal researcher.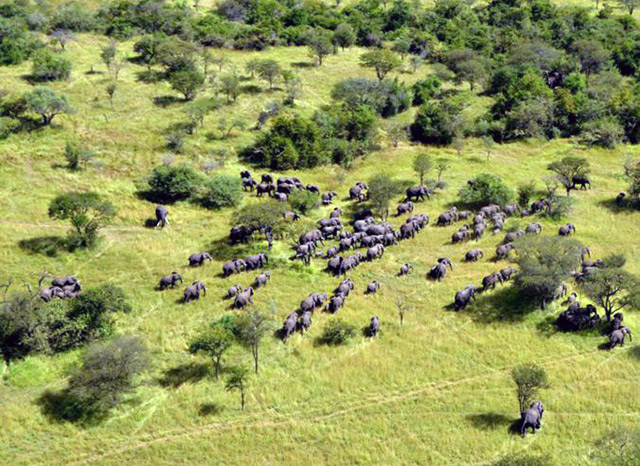 An arerial view of Tanzania's famed Serengeti National Park. A survey of the country's elephants shows a major population loss in recent years from poaching to supply the illegal ivory trade.
Read more: http://news.nationalgeographic.com/2016/01/160104-great-elephant-census-vulcan-paul-allen-elephants-conservation/