March 6, 2015
Novelists Applaud Ringling Bros.'s Decision to Stop Using Elephants
Associated Press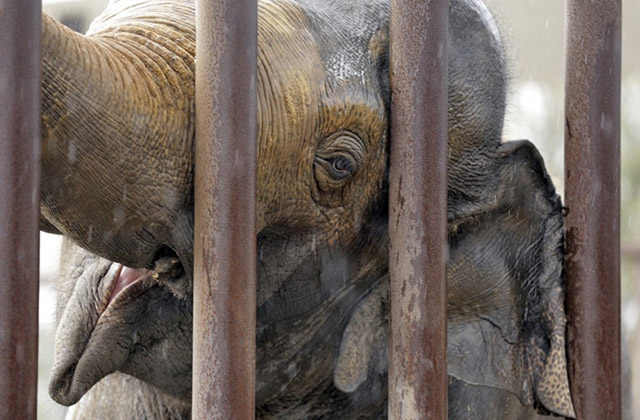 In this Tuesday, Feb. 24, 2015 photo, a male elephant scratches on the bars of his pen at the Ringling Bros. and Barnum & Bailey Center for Elephant Conservation in Polk City, FLa. The Ringling Bros. and Barnum & Bailey Circus said it will phase out its iconic elephat adts by 2018. (AP Photo/Chris O'Meara)
When Ringling Bros. and Barnum & Bailey Circus announced Thursday that it would eliminate elephants from its performances, the news was celebrated by PETA and the Humane Society.

Several novelists who have taken a special interest in animal rights also applauded the decision.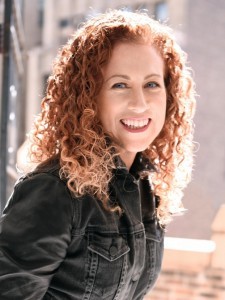 Jodi Picoult (Photo by Adam Bouska)
Jodi Picoult was "very happy" to hear the news. Her most recent bestselling novel, "Leaving Time," is based on her research at the Elephant Sanctuary in Tennessee, where she said she "was able to meet several retired circus elephants that were still suffering from physical, mental and behavioral issues that originated during their time in captivity." Calling the circus's decision "progressive," she said she is hopeful that it "will continue to raise awareness of these incredible creatures, and that this awareness can be parlayed into helping elephant conservation efforts in the wild, as well."

Sara Gruen's popular historical novel "Water for Elephants" is set largely in the world of a circus. She notes that Feld Entertainment, which owns Ringling Bros. and Barnum & Bailey Circus, said that its decision reflected customers' attitudes. "I applaud Feld for recognizing this shift in values and for taking this step," Gruen says, "as well for ensuring a secure retirement for these elephants — a luxury not afforded most animals employed by humans."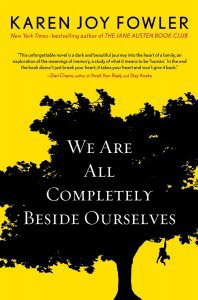 (Courtesy of Marian Wood Book/Putnam)
Along with several animal rights groups, Karen Joy Fowler lamented that the elephants won't be completely retired until 2018. "I only wish the decision was to be implemented immediately," she said. "But I take it as a hopeful sign that this came about through consumer pressure. Animal abuse is no longer profitable. Ringling Brothers first, Sea World next." Her most recent novel, "We Are All Completely Beside Ourselves," which won the 2014 PEN/Faulkner Award, made a strong case against the use of chimps in medical and psychological experiments.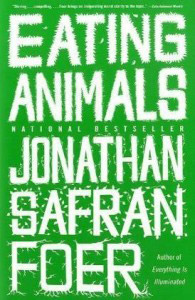 (Courtesy of Little, Brown)
Jonathan Safran Foer, who published a nonfiction book about industrial farming called "Eating Animals" (2009), noted that the decision by Ringling Bros. and Barnum & Bailey Circus was most important for its symbolic value. "What happens in circuses in the course of a year is on a negligibly small scale compared to what is done on factory farms in any given minute of any given day," he said, "but unlike farms, it's visible. By ending its use of elephants, Ringling Brothers has made a profound and resonant statement. Today we are talking about a relatively small number of animals. It's nice to think that the conversation could expand." Progress in this area isn't automatic, he notes: "Conscientiousness has no innate momentum, and needs a shove to get going."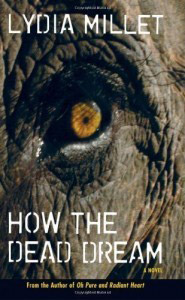 "How the Dead Dream," by Lydia Millet (Courtesy of Counterpoint).
For Lydia Millet, who has written fiction and nonfiction about the treatment of animals, Thursday's announcement was a tremendous relief. "When I heard the news on NPR," she says, "it brought tears to my eyes. It's been a tortuous legal battle for conservationists to stop the use and abuse of these great creatures by circuses in this country, and the decision to retire them from service is long overdue. Elephants are tormented by captivity — they're highly intelligent and emotional animals that don't deserve the lives they've led in shackles. Their liberation is a lovely moment for all the great beasts that have served at our pleasure for too long."



The Ringling Bros. circus is ending its iconic elephant acts. The circus's parent company, Feld Entertainment, said that the acts will be phased out by 2018 over growing public concern about the animals. (AP)
Ron Charles is the editor of The Washington Post's Book World. For a dozen years, he enjoyed teaching American literature and critical theory in the Midwest, but finally switched to journalism when he realized that if he graded one more paper, he'd go crazy.
http://www.thehour.com/business/article/Ringling-Bros-Circus-to-give-up-elephant-acts-in-8005076.php