July 4, 2016
Poaching Leaves Elephant Daughters in Charge
The New York Times - Science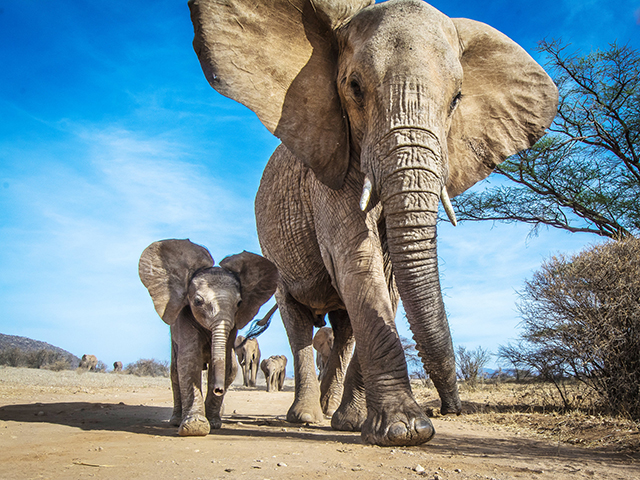 Photo by Daryl & Sharna Balfour
SAMBURU NATIONAL RESERVE, Kenya -- The Land Cruiser bumped and rattled over the lush, tawny savanna dotted with acacia trees.
George Wittemyer, the scientific director of the conservation group Save the Elephants, steered the car toward movement in a thicket.
Around a bend stood several families totaling about 50 elephants in a loose cluster. They munched leaves from trees, thrashing and breaking branches spiked with long thorns, or stood basking in the sun, swaying their trunks and fanning their giant ears. Babies that nestled against older elephants looked as pliable as putty, cuddly as oversize toys, even though newborns weigh about 200 pounds.
The youngsters and adolescents were led by young females — daughters that prematurely stepped into the roles of matriarchs after ivory poachers killed their mothers. A mother elephant typically becomes head of the family at about age 35. The younger set here ranged from 15 to 28.
The oldest, Desert Rose, began leading her young cousins after their matriarch, Maua, was killed in April 2014 by a poacher's automatic rifle.
Read more: http://www.nytimes.com/2016/07/05/science/female-elephants-follow-in-their-mothers-footsteps.html?_r=0