July 21, 2016
By: Staff and Wire Reports
Rhode Island Becomes First State to Ban Elephant Bullhooks
Providence Journal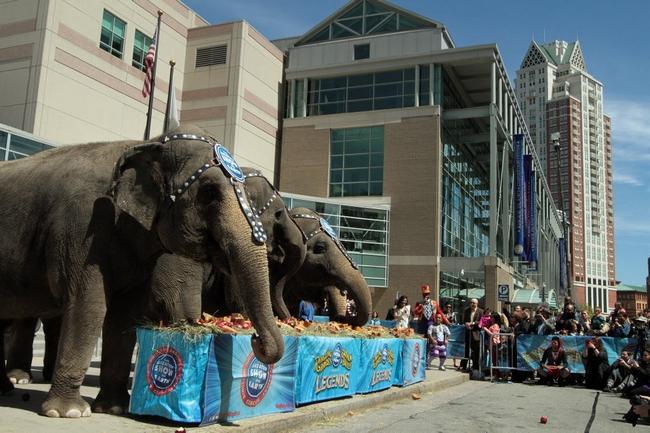 Elephants from the Ringling Bros. and Barnum & Bailey Circus eat in front of the Dunkin' Donuts Center while the show was in Providence in April. Ringling Bros. has since stopped using elephants in its circus.
By Staff and Wire Reports
Posted Jul. 21, 2016
PROVIDENCE, R.I. — Rhode Island has become the first state to ban the use of bullhooks to train elephants.
Democratic Gov. Gina Raimondo on Wednesday signed legislation passed by the General Assembly that bans the hooks in circuses and traveling shows.
Dozens of cities previously banned the use of bullhooks, but the Humane Society of the United States says Rhode Island is the first state to do so.
Animal welfare advocates have pushed such measures, saying the hooks can cause trauma and injury to elephants.
Read more: http://www.providencejournal.com/news/20160721/rhode-island-becomes-first-state-to-ban-elephant-bullhooks