July 17, 2016
By: Sophie Tremblay & Willy Lowry
Seized Ivory May Have Come From as Many as 140 Poached Elephants
National Geographic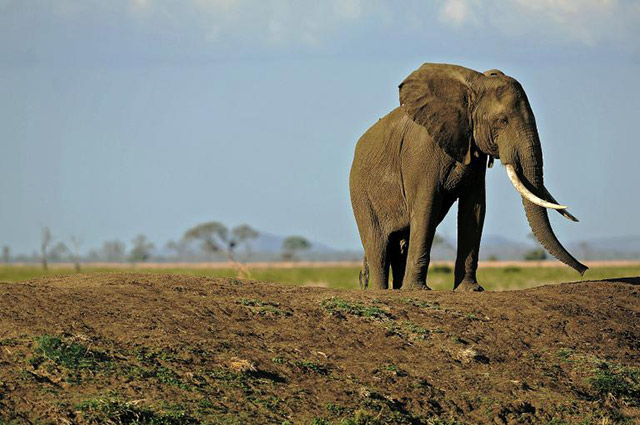 Tanzanian authorities think that recently seized ivory came from elephants in the Selous Game Reserve, an area once home to the largest population of elephants in East Africa. Photograph by Daniel Hayduk, APP, Getty Images.
Tanzanian authorities announced on Monday that they had seized 1.4 tons of elephant tusks and arrested a group of major international ivory dealers in Dar es Salaam, the country's largest city.
The ivory was discovered in late June at a house in Kimara, a mostly upper class suburb, by officials with a specialized wildlife crime task force that is part of Tanzania's National and Transnational Serious Crimes Investigation Unit (NTSCIU).
According to Elisifa Ngowi, the head of the NTSCIU task force, the tusks had been cut into 660 pieces, and suspects in custody allegedly revealed that the ivory was being readied for export to Vietnam and China.
Read more: http://news.nationalgeographic.com/2016/07/wildlife-ivory-tanzania-poached-elephants-crime-blotter/

Sophie Tremblay is a freelance journalist based in Arusha, Tanzania. Follow her on Twitter.
Willy Lowry is a freelance journalist who covers East Africa. Follow him on Twitter.
Jani Actman reported the roundup of wildlife crime busts, convictions, and investigations. Follow Jani Actman on Twitter.