August 11, 2015
Victory! Another Major City Bans Bullhooks
Care2
by Alicia Graef
August 11, 2015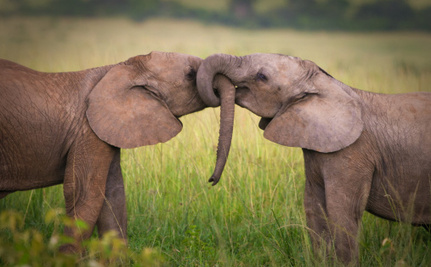 In another victory for elephants used in entertainment, the city of Austin, Texas has voted to ban the use of a controversial tool used to train and control them.

Animal advocates had been pushing for the ban, which was sponsored by Council Member Kathie Tovo, in an effort to protect elephants from cruelty and abuse. Bullhooks, which are long sticks featuring a sharp hook on the end, have been considered a standard tool for circuses and many zoos to use to control elephants through violence and intimidation.

"It's almost universally accepted that an elephant used by any circus or to give rides is going to be subjected to forcible training," said Austin For Cruelty Free Entertainment organizer Ernest Samudio.



Circuses continue to fight bans like this, but animal advocates and experts believe the use of these tools needs to be stopped and they showed up to let the City Council know.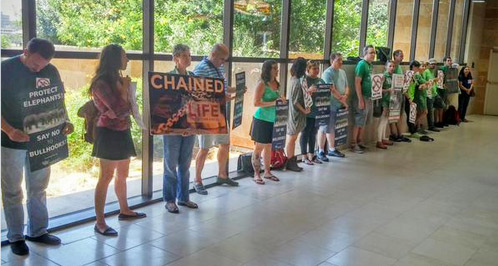 Fortunately, the City Council listened and voted 10-1 to ban their use in the city starting this coming October and went even further to extend the ordinance to cover all elephants, not just those who are used by circuses.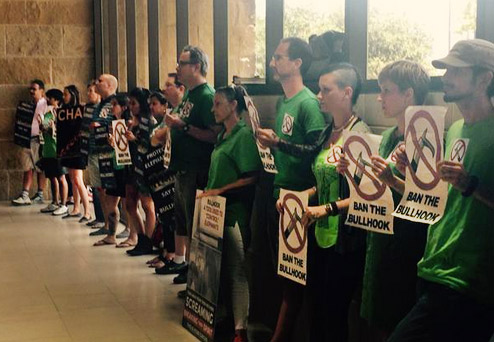 While it was unfortunately scheduled to go into effect later than originally intended to accommodate two more upcoming Ringling Bros. and Barnum & Bailey shows at the University in Texas, animal advocates will be there to protest and raise awareness about why elephants don't belong there.

Now Austin joins a growing list of progressive cities that are taking a stand for elephants by banning bullhooks, including Oakland, Los Angeles, San Francisco, Richmond and Miami Beach, along with others that have gone even further by banning wild animals in circuses altogether, or are working to get it done.

While Ringling's elephant shows won't be around for much longer, there are still many other traveling circuses that use elephants and other wild animals who still need our help.

We can send a strong message that it's time to stop forcing wild animals to endure a lifetime of deprivation for our fleeting amusement by not buying tickets to shows that feature them and by supporting federal legislation that will help the U.S. catch up with other nations that have already banned their use in shows.

TAKE ACTION!

Pleases sign and share the petition urging Congress to pass the Traveling Exotic Animal Protection Act (TEAPA), which will ban the use of wild animals in circuses in the U.S. for good.

For more info on how to help animals in circuses around the world, check out Stop Circus Suffering.

Read more: http://www.care2.com/causes/victory-another-major-city-bans-bullhooks.html#ixzz3ieCPjJKp


Read more: http://www.care2.com/causes/victory-another-major-city-bans-bullhooks.html#ixzz3ieBi1HpC