Press Release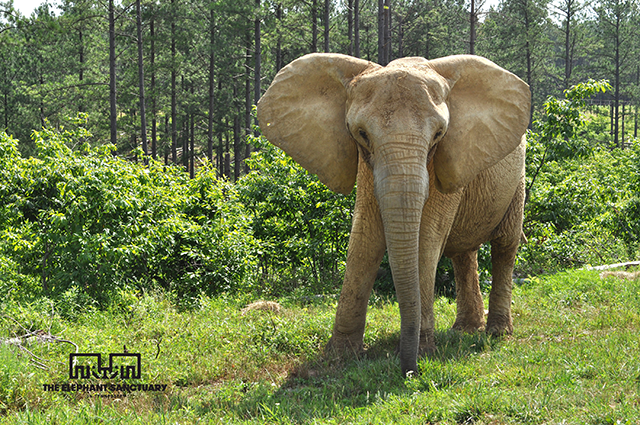 HOHENWALD, Tenn. (Aug. 10, 2016) – On Aug. 12, 2016, The Elephant Sanctuary in Tennessee celebrates World Elephant Day. Paleoecologist Greg Smith will join The Sanctuary's Staff and supporters for a discussion about the diet of mastodons and mammoths, as well as their role as a keystone species and connection to their modern relatives, the elephants. The presentation will take place at 1:30 p.m. CST on Friday, August 12 at The Elephant Discovery Center, located at 27 East Main Street, Hohenwald, TN 38462.
Prior to the presentation, The Sanctuary will be hosting a live Twitter Chat with Greg Smith as part of World Elephant Day's global celebration. Greg Smith @paleodentist will be taking questions from The Sanctuary @elephantsdotcom as well as from participants on Twitter. To follow along and tweet their questions, participants will use the hashtag #TrunkTalk. The Twitter Chat will take place on Twitter at 12:30 p.m. CST Friday, August 12.
Greg Smith is a Vertebrate Paleoecologist PhD student in the Earth and Environmental Sciences Department at Vanderbilt University. His research primarily focuses on the environments and diets of extinct members of the elephant family.
"We are so pleased to have Greg Smith join us to share his expertise as we celebrate the history and future of elephants on World Elephant Day," said Janice Zeitlin, CEO.
Additionally, Ten Thousand Villages in Nashville, Tenn. will be hosting a Community Shopping Event to support The Elephant Sanctuary in Tennessee. Between 10 a.m. and 6 p.m. on World Elephant Day—Friday, Aug. 12—15% of all designated purchases will be donated to The Sanctuary. Staff will be in-store to answer questions about The Sanctuary's work and share ways for others to get involved. Ten Thousand Villages is located in Hillsboro Plaza Shopping Center, 3900 Hillsboro Pike #20, Nashville, TN 37215
World Elephant Day is an international initiative established in 2012, and is the vehicle by which organizations and individuals can rally together to give voice to the issues threatening elephants. For more information, The Elephant Sanctuary in Tennessee invites you to visit www.elephants.com or call 931-796-6500. Operating as an accredited sanctuary, the elephant habitats are not open to the public. There will be no elephants at these events.