Elephant Sanctuary Listed Among Origin Magazine's Favorite Animal Non-profit Organizations
2014-03-18


Origin Magazine has recently listed The Elephant Sanctuary as one of their favorite animal non-profit organizations. Speaking about The Sanctuary, they said: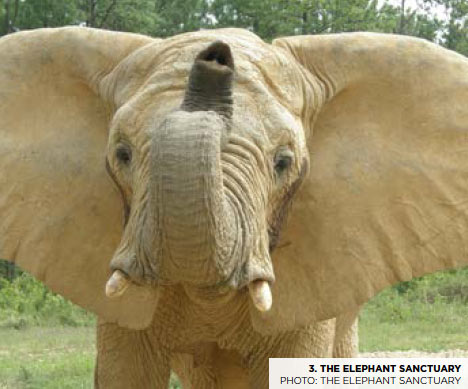 "Elephants have been in the news a lot. Why? Because they are becoming extinct. Close your eyes and imagine a world without elephants. That is a dark world.
Here is an opportunity to directly help elephants. Flora was once used in a circus until her trainer realized that she was unhappy. He then went about finding her a forever home outside of performing.
Give to The Elephant Sanctuary and know your donation is helping Flora and her friends live out their retirement in peace. And check out the documentary created for the Oprah Network called One Lucky Elephant, which shows you the emotional journey of Flora's life from orphaned African elephant to performer and then to a sanctuary in Tennessee. Tissues optional!"
Donate: http://shop.elephants.com/product/43E6178/supportanelephant.php