The Bronx Zoo's Loneliest Elephant
For close to a decade Happy has lived alone, separated from the zoo's two other elephants. In Defense of Animals has named the Bronx Zoo one of the 10 worst zoos for elephants for three years in a row.
READ MORE...
ALL THE NEWS
August 29, 2015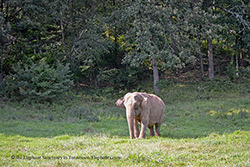 A New Day for Billie
READ MORE...