The Elephant Sanctuary, PAWS, and Animals Asia Partner to Address Elephant Welfare Concerns in Chinese Zoos.
Animals Asia reports that Chinese zoo personnel and exhibits are often ill-equipped to address elephants' complex behavioral, psychological, physiological, and social needs.
READ MORE...
ALL THE NEWS
August 29, 2015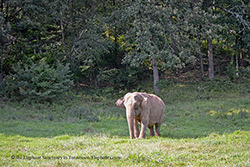 A New Day for Billie
READ MORE...