Changing the World With Film
After 22 years of solitary living, National Geographic filmed Shirley's transport to The Elephant Sanctuary in Hohenwald, Tennessee, the nation's largest natural habitat refuge for elephants. Solomon made the journey with her. This experience is remembered by a National Geographic staff member who participated in the filming.
READ MORE...
ALL THE NEWS
June 24, 2015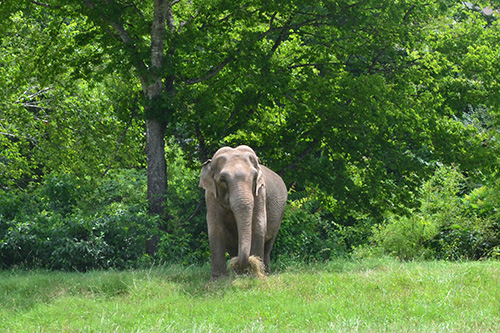 Summertime Living and Updates on Sanctuary Facilities
READ MORE...