Oregon Senate Backs Ban On Ivory Sales
The move came over objections from Republicans who said the legislation would render relics worthless and put dealers out of business.
READ MORE...
ALL THE NEWS
April 23, 2015

The Elephants have been enjoying their Spring enrichment treats out in the habitat.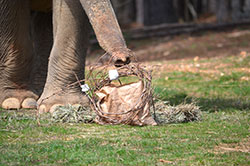 READ MORE...