This is What an Elephant's Life is Supposed to Look Like
The journey lasted only a couple of hours, but the difference in the quality of life for three African elephants who were recently moved from a zoo to a sanctuary is massive.
READ MORE...
ALL THE NEWS
November 16, 2015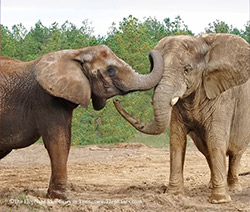 Sukari and Rosie have arrived!
READ MORE...