April 23, 2014
By: The Elephant Sanctuary
April 23, 2014
Spring Scenes at The Elephant Sanctuary
The grass is green, the trees are leafing out, and the cameras are clicking. We hope you enjoy looking at these pictures of the Q Girls as much as we enjoyed taking them.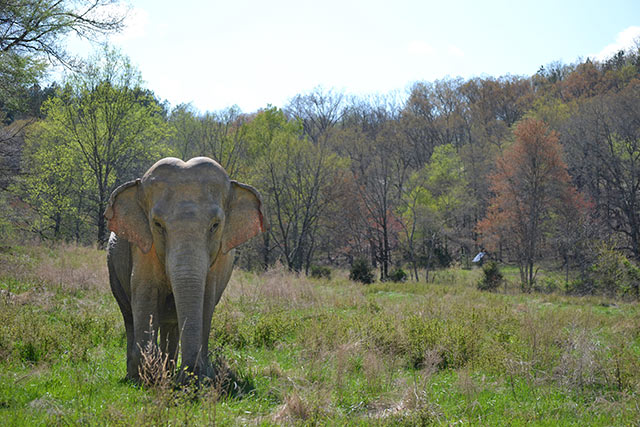 The camera has Ronnie's attention.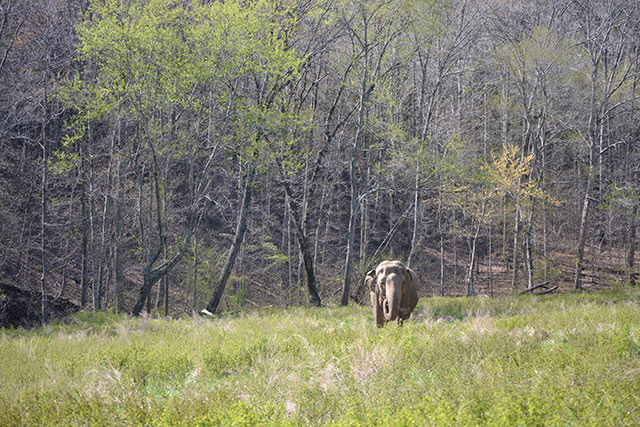 Even Minnie appears small when seen in contrast to her vast Sanctuary habitat.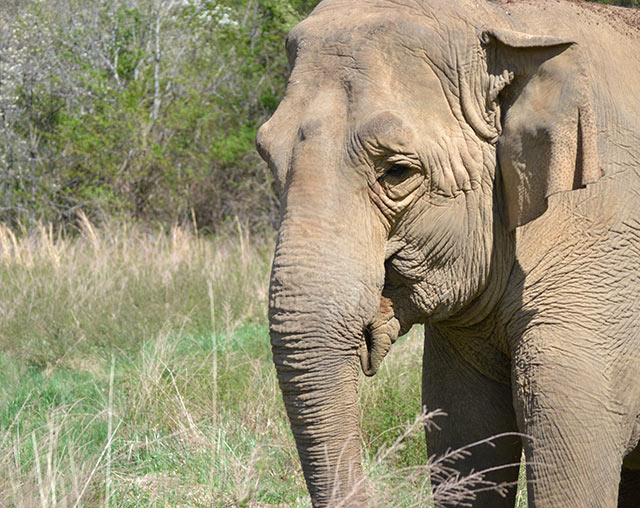 Debbie close up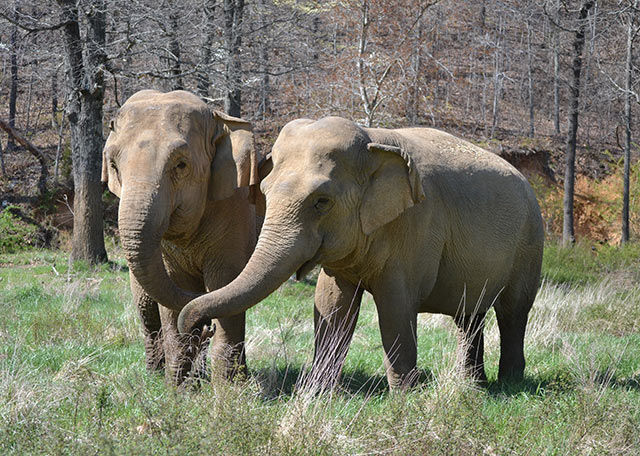 Debbie and Ronnie share a "trunk touch."
On Sunday, our cameras recorded the Asia Girls munching some special Spring treats delivered via individualized goody bags prepared by their caregivers. Watch and you'll notice that each elephant has her own special techniques for enjoying the treats.
Watch "Spring Goody Bag" Video
Stay tuned for more updates from The Elephant Sanctuary in Tennessee!