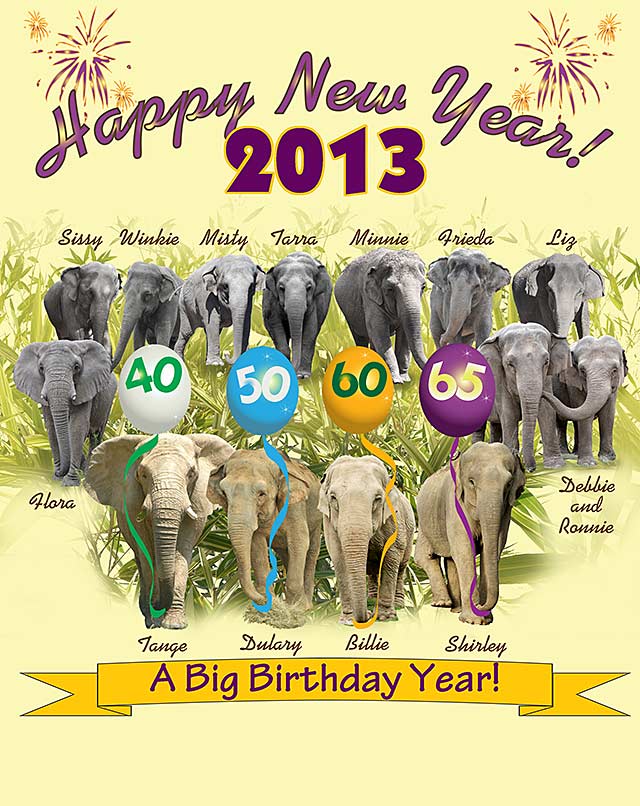 As 2012 draws to a close and we prepare to welcome 2013, we would like to take this opportunity to thank all of you who have supported The Elephant Sanctuary over the past year. Your wonderful generosity of spirit allows us to continue providing a safe haven, the highest level of care, and the companionship of other elephants to all of our Sanctuary Girls and those yet to come.
2013 will be a year full of celebration! While we celebrate every year that each of the Girls gets to spend in Sanctuary, we are especially excited to recognize four milestone birthdays in 2013: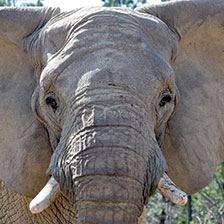 Happy 40th Birthday Tange!
Tange was born in the wild in Africa in 1973. She was orphaned as a result of a culling of her family and then sold to the Chehaw Wild Animal Park in Albany, GA in 1978. She remained there until being retired to The Elephant Sanctuary with her friend Zula in 2004. To read Tange's full bio, click here.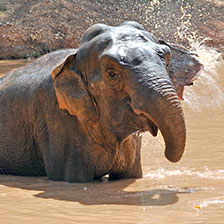 Happy 50th Birthday Dulary!
Dulary was born in Thailand in 1963 and, after her capture, arrived at the Philadelphia Zoo when she was six months old. She spent over 40 years at the zoo, housed in the same elephant exhibit as African elephants. After suffering an injury during a shoving match with one of the Africans, the zoo decided to close the exhibit and Dulary was sent to The Elephant Sanctuary. To read Dulary's full bio, click here.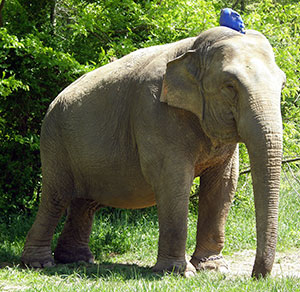 Happy 60th Birthday Billie!
Billie was born in Asia in 1953 and was captured in the wild as a youngster. At around age 18 she was acquired by the Hawthorn Corporation to be leased to circuses. Over time, Billie became more aggressive toward her trainers. She was sent to The Elephant Sanctuary at the age of 53 with the rest of her circus herd. To read Billie's full bio, click here.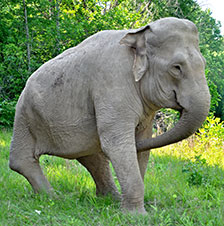 Happy 65th Birthday Shirley!
Shirley was born in the wild in Sumatra in 1948. She was captured when she was five years old and performed in circuses until 1978, when she was sold to the Louisiana Purchase Gardens and Zoo. There she spent the next 22 years without the company of other elephants. She was released from the zoo to retire at The Elephant Sanctuary in 1999. To read Shirley's full bio, click here.
Please join us in bidding 2012 a fond farewell, and enjoy the Year in Review Slideshow as you ring in the new year!

Watch Year In Review Slide Show