Thanksgiving at Q Barn
For many of us, Thanksgiving is a time of feasting and fellowship. The same goes for the elephants at TES! The Girls at Q were treated to "Thanksgiving Picnic Boxes," a special Thanksgiving meal complete with cranberry sauce, peanut butter and jelly sandwiches (a Q favorite), corn on the cob, mashed potatoes, and sweet potatoes with marshmallow fluff.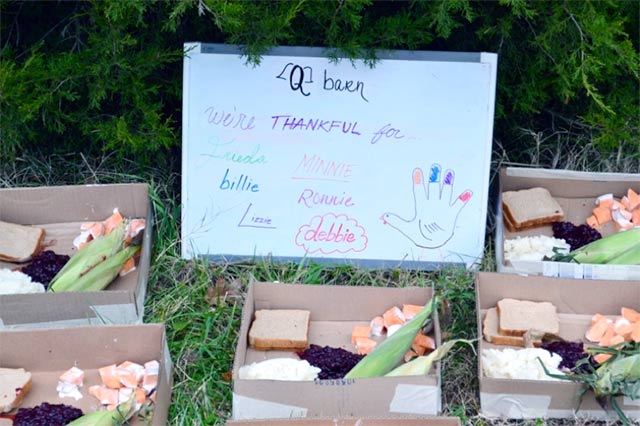 The boxes were placed in the habitat to be discovered by the girls. Caregiver Melanie takes over from there: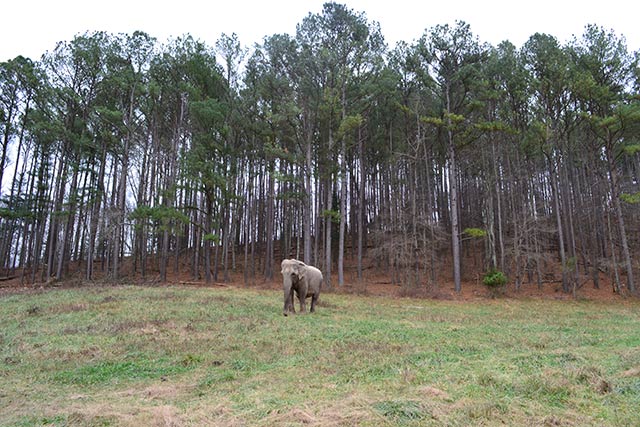 "Frieda was in Frieda's Field, but up the hill close to the tree line."

"Because of this, Billie hadn't been able to see her all day because she (Billie) had been at the top of the hill of Lizzie's Run. When we came out into the habitat to give Deb and Ron their enrichment, Frieda started to wander down to the bottom of the hill in Frieda's Field where she came into view for Billie. Billie got excited and trumpeted, which then kick-started the whole Phase I reunion where Lizzie ran from the barn, and there was roaring and trumpeting and lots of fun. At the same time, they were all in view of Deb and Ron who also got excited. Deb and Ron started spinning and popping their trunks and making crazy noises and running around like crazy. It went on for several minutes until Phase I had completely reunited and started to wander back towards the barn, at which point Deb and Ron decided that things were back to normal and it was therefore time for Thanksgiving dinner."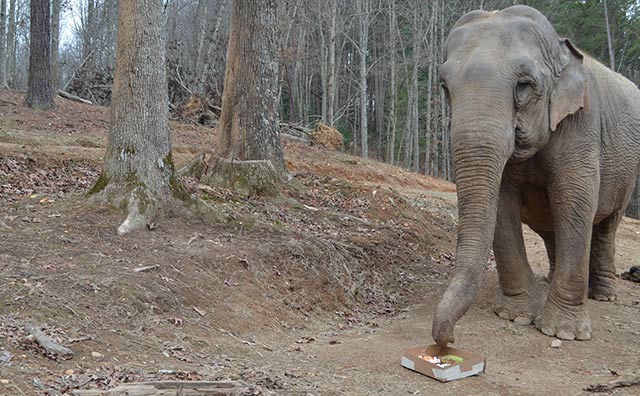 Billie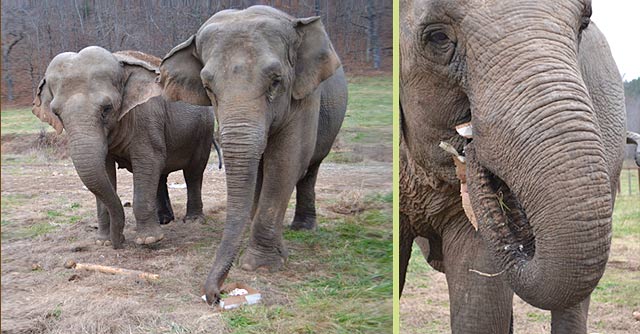 Ronnie and Debbie Ronnie

You can watch a video of the Thanksgiving festivities below and also learn more about some of the non-elephant residents of The Sanctuary!



Subscribe to The Elephant Sanctuary in Tennessee YouTube channel, and you'll be notified whenever we post a new video!