January 10, 2014
By: The Elephant Sanctuary
January 10, 2014
A New Year at The Sanctuary
Life goes on at The Elephant Sanctuary, and things are beginning to get back to normal in the wake of Dulary's passing at the end of December. Thank you again for all of your love and support. We do have a few updates to pass .

At Asia
Caregiver Nicole has this to share:
"We're back on track with daily routines and are adjusting to the new herd dynamic both in and outside of the barn. Shirley is still staying near the barn keeping an eye on Misty, while Tarra has been wandering a bit more on the few sunny days we've had. The days seem balanced for Misty, spending a portion of her time with her sisters and keeping to herself the rest of the time. She has been seen napping with Shirley, enjoying meals with Tarra, and wandering through the woods alone. I feel like she is adjusting well."
Our EleCams have recorded a lot of Misty, Shirley, and Tarra together recently. The video below shows the threesome together.
At Africa
Again, Caregiver Nicole:
"The Africans haven't been wandering far this past week, spending most of their time grazing within site of the barn. They have been eager to come inside in the evenings. We are working on creating more enrichment opportunities for them inside the barn as they'll probably be choosing to stay inside for longer periods with the colder weather."

At Q
From Caregiver Kelly T:
"The cold weather has certainly kept the Q girls inside or near the barn recently. We've had to clean the barns with the elephants inside, but that isn't a problem, especially for the Phase 1 Girls. Frieda enjoys following the caregiver with the hose around with her mouth open, hoping to catch some water, which just happens to be one of her favorite things. The fresh browse that Staff pre-cut for us has proven to be a big hit, especially with Ronnie, who loves to carry it around in-between her pectoral muscles. The Phase 1 girls never fail to make a scene as they reunite almost every day, even in this colder weather when they do not wander very far from the barn and therefore do not really travel that far from each other. Frieda's roar and Billie's trumpet are some of the favorite sounds heard at Q, and can be heard as far away as the other side of the property."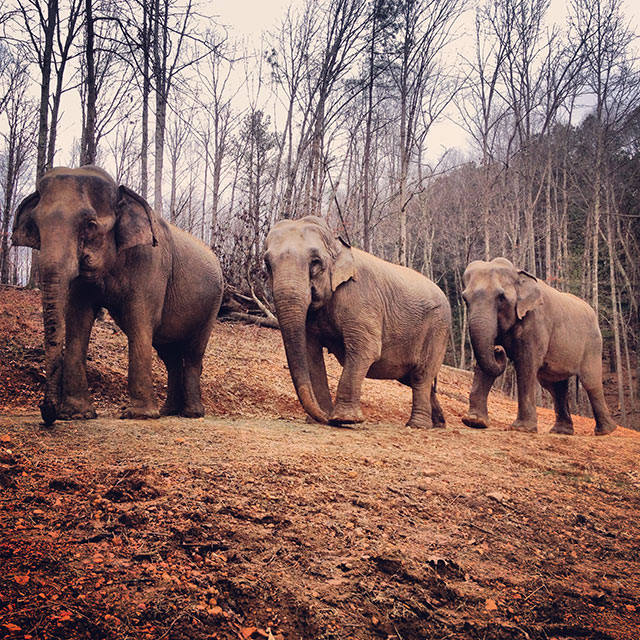 Liz, Billie, and Frieda


Remembering Zula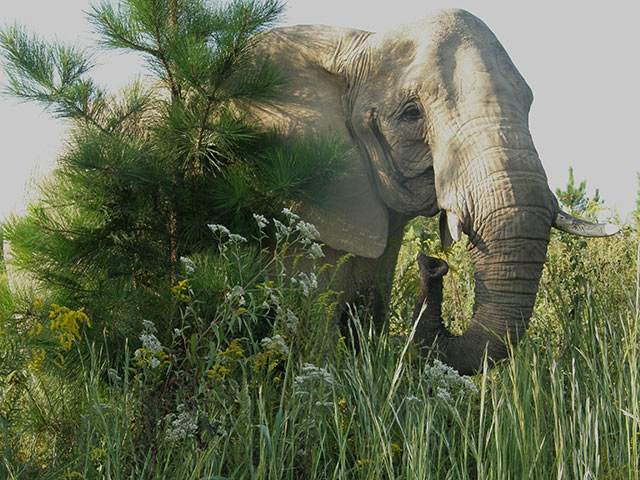 Zula left us on January 11, 2009. Zula and her "sister," Tange, were The Elephant Sanctuary's first African elephants, arriving at The Sanctuary in 2004. Flora joined them later that same year. Although Zula is no longer with us, memories of her and the other elephants who have passed are part of the essential fabric of The Sanctuary. Watch Zula's memorial video here.