January 11, 2012
By: The Elephant Sanctuary
January 11, 2012
In Memory of Zula 1975 – 1/11/2009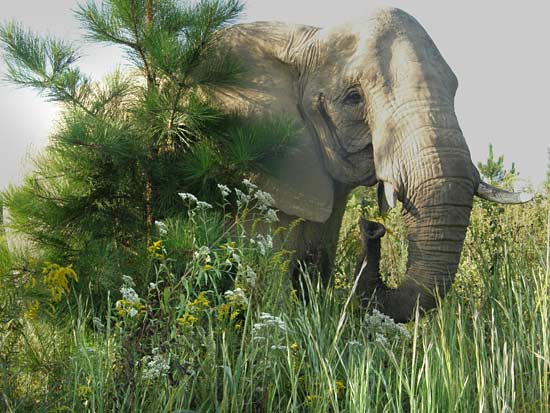 On this day in 2009, we lost Zula, a beloved member of our African herd. Zula's arrival at The Elephant Sanctuary was a momentous occasion; she and her companion Tange were the first two African elephants to find Sanctuary in the Tennessee wilderness. Zula and Tange spent their entire lives, prior to the Sanctuary, on exhibit at the Chehaw Wild Animal Park in Albany, GA. Their zoo director Glenn Dobrogosz said, upon their retirement after 30 years of entertaining thousands of zoo patrons, "they deserve to live out their remaining years in the very best captive environment possible. I researched many facilities and found The Elephant Sanctuary in Tennessee to be the most suitable environment for our elephants."

Zula arrived with Tange on February 19, 2004 to dedicate the new African Habitat created especially for their arrival. Zula and Tange were the first of The Sanctuary's elephants to be retired as a pair, and they immersed themselves in their new habitat. Although initially separated from Zula and Tange, Flora joined them a month later to constitute The Sanctuary's first African herd. Zula and Flora often competed, with Tange taking on the role as peacemaker. Zula especially loved to wallow in the mud, and she inspired us with her perseverance, taking her time conquering and climbing the hills of her habitat despite an old injury to her left hip. Zula enjoyed almost five years of Sanctuary; traversing new territory, exploring dense forests, digging mud holes, and felling trees to a create a savanna before passing away suddenly in 2009.

Zula's absence leaves a large void in our hearts. Yet, the departure of her gentle soul somehow opened a path for Flora to grow and blossom. Flora stepped in to provide support and comfort for Zula's dear companion, Tange, resulting in the ever-closer relationship the two share to this day. Thank you, Zula, for your inspirational nature as you helped us realize The Elephant Sanctuary's potential to provide Sanctuary for not only Asian, but African elephants as well. We will forever remember and honor your courage, your strength, and your dignity.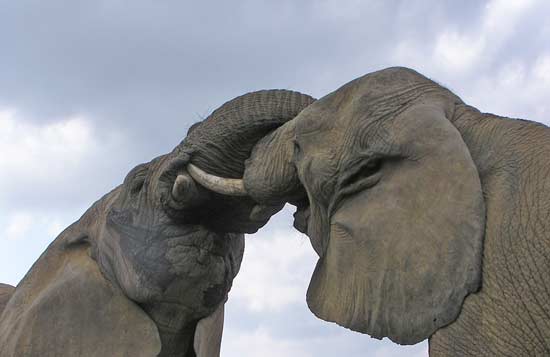 Click here to leave a Tribute to Zula

Click here for Zula's Bio