July 21, 2013
By: The Elephant Sanctuary
July 21, 2013
On July 21st, the entire Sanctuary community remembers the lives of Tina (the 8th elephant to join our herd), who passed in 2004, and Caregiver Joanna Burke, who passed away in 2006. Tina and Joanna's stories and spirits will always be a part of The Sanctuary community, and we take this day to honor their memories. Many within the Sanctuary community have taken the time to pay tribute to Joanna and Tina; we'd like to take this time to share with you here:
"Dear Tina, you will always be remembered and missed. You will always be loved and cared for. You were lucky to be able to live at this amazing Sanctuary! I love you so much, my Tina!"

"Miss you, beautiful girl!'

"I remember the day Tina arrived at The Sanctuary, the day she passed away, and all the days in between."

"Joanna's smile is shining down on every animal on the planet. Your connection is and will be forever with all of those who love you."

"I wish there were more people in the world like Joanna."

"Bless The Sanctuary, bless Joanna, bless her family, and bless those in need of Sanctuary."


We encourage you to add your own thoughts to Tina and Joanna's tribute pages.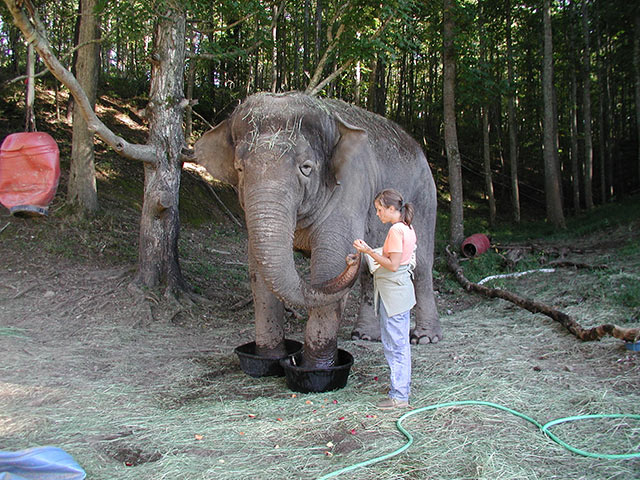 Tina and Joanna, 2004