July 24, 2014
By: The Elephant Sanctuary
July 24, 2014
Independence Day at The Sanctuary

July 4th is the day when the United States annually celebrates its independence. At The Sanctuary, every day is a celebration of independence… but we are always happy for a holiday as an entrée into fun indulgences for the elephants.

Most Americans celebrate their Independence Day with a cook-out, complete with hot dogs. Or in the Girls' case, bananas and carrots fashioned into "hot dogs." Plenty of mustard, of course. Delicious!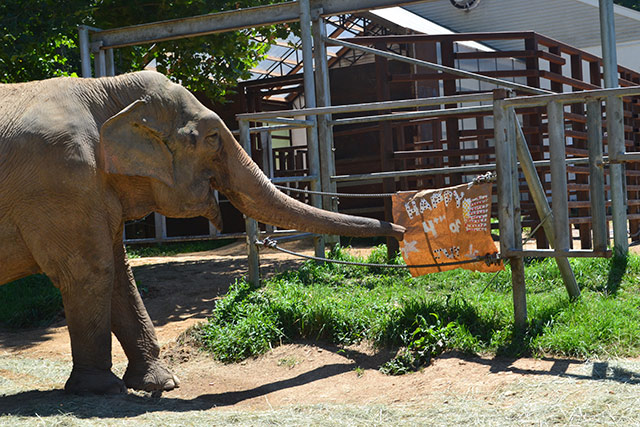 Our Caregivers made a sign to mark the occasion (a feedbag decorated with marshmallow cream).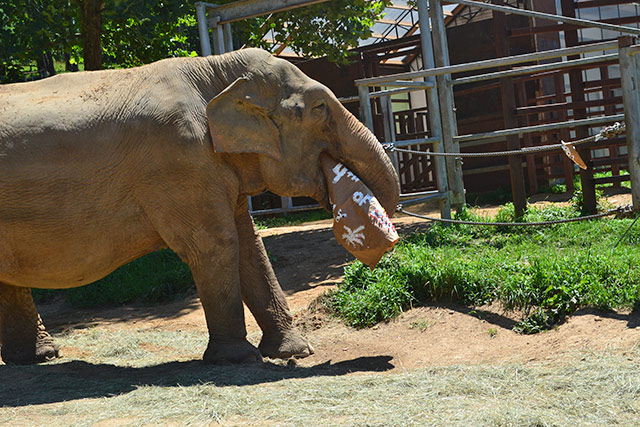 Billie showed her appreciation.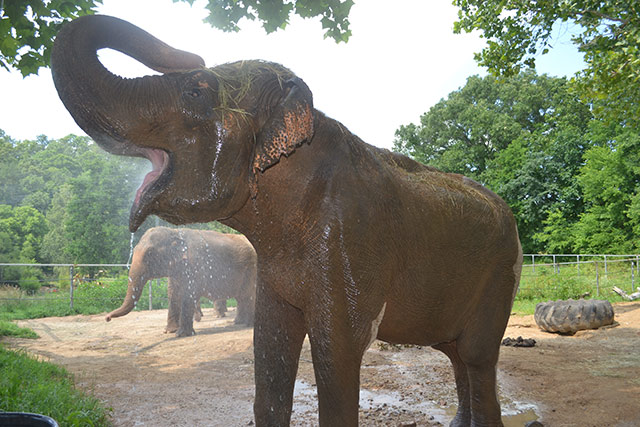 Frieda washed her treats down with a little water, while Billie and Liz watched.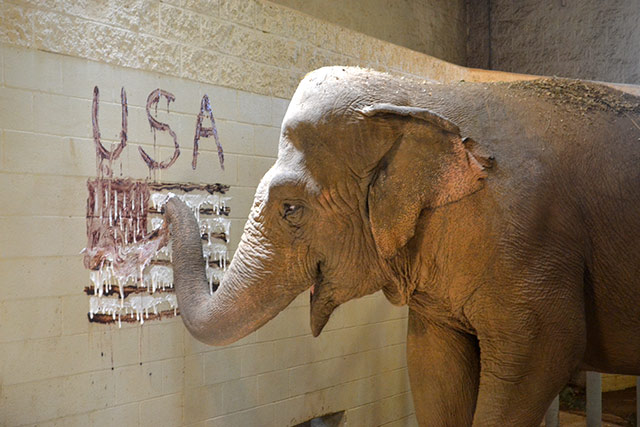 Ronnie had some edible artwork awaiting her in the Barn.
The flag was created using marshmallow cream and jelly.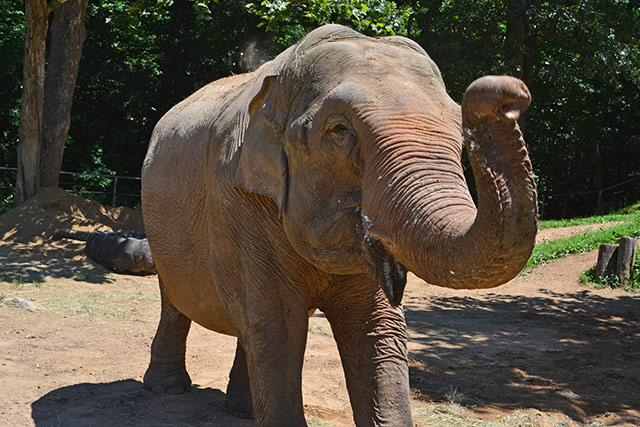 Billie
Happy belated 4th of July from The Elephant Sanctuary!
Sissy and Winkie go for a Swim
Throughout June, Sissy and Winkie were spending a lot of time in the area around Dr. Scott's pond. To Sis and Winks, rainstorms provide the ideal conditions for swimming – remarkable, given that Sissy once survived a catastrophic flood at her former Texas zoo by breathing through her trunk, snorkel-like, for almost two days.
Even after Sissy's arrival at Sanctuary in 2000, she still seemed wary of water. But...it appears she overcame whatever was holding her back. Dips in the pond also help alleviate dry skin, and the added buoyancy allows the elephants to move around and be active in ways that aren't possible on land.
Our EleCams have caught a few of these dips, which you can view via our YouTube channel: