June 10, 2015
By: The Elephant Sanctuary
June 10, 2015
Misty's Adventure: A 2015 Revisit to the Lake

The big news out of the Asia Habitat is that Misty has left the barn area and made her way down to the lake for a swim! She fully submerged herself in the water, lingering to cool her body temperature and taking weight off her feet.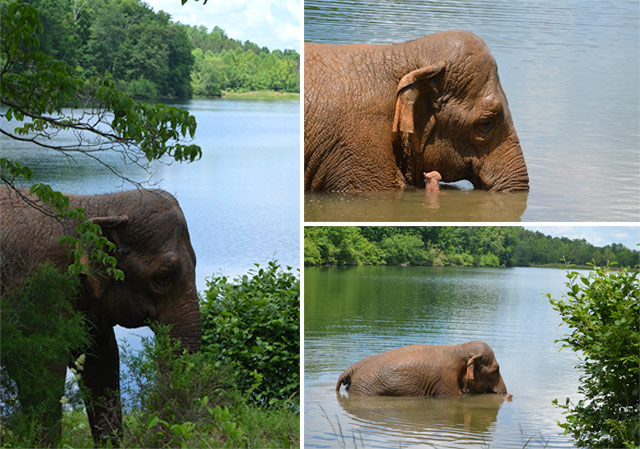 Misty wandered out to The Elephant Sanctuary's 25-acre lake for an early-summer swim.
Asian elephants are particularly fond of being in water.
In early May, Shirley and Tarra began their annual trek deep into the Asia Habitat, while Misty opted to remain closer to the barn area. Sanctuary supporters will recall that last summer, Misty walked a mile-plus away from the barn (where she'd spent most of her time since retiring) to visit part of the habitat she'd never seen before.

Like many elephants that have spent their lives in the entertainment industry, Misty had little to no experience with freedom-of-choice or large tracts of land. But since her arrival in 2004, Caregivers have worked to build her trust, encouraging her to explore the larger natural areas available to her. June 11, 2014 was a wonderful moment in Sanctuary history; staff are now encouraged to see that, a year later, Misty is comfortable in forever home.

Later that same day, Misty also walked far enough to locate her "girlfriends" at Asia Habitat, elephants Tarra and Shirley. It was a welcome reunion as they greeted one another with friendly rubs and trunk-touches, and grazed together on fresh summer forage.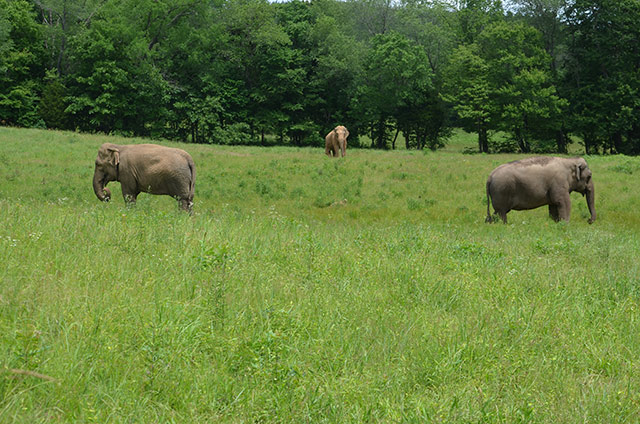 From left to right, Misty, Shirley, and Tarra managed to meet up with one another at the Asia Habitat.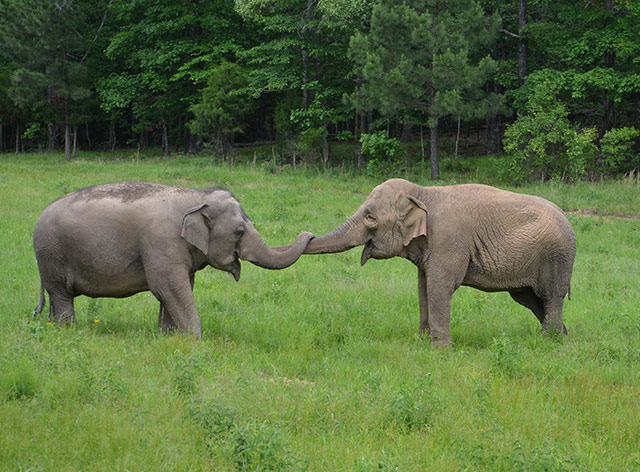 Tarra and Misty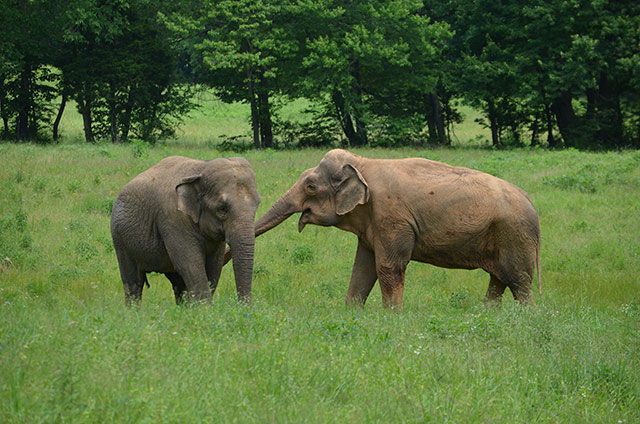 Misty and Shirley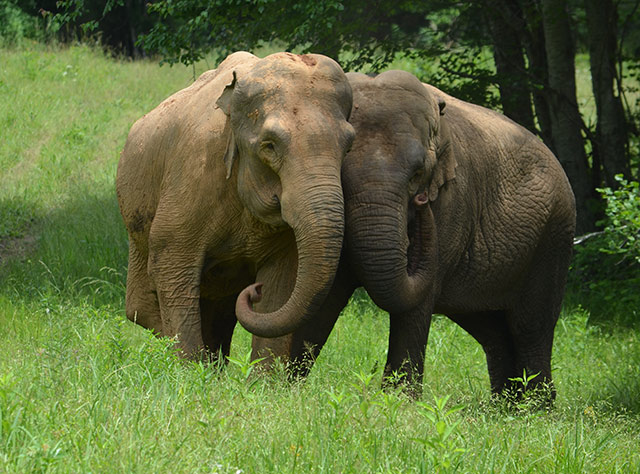 Shirley and Misty
The spaciousness of The Elephant Sanctuary's Asia Habitat allows elephants the freedom to choose when and where they wish to be, and with whom. The latest video at our YouTube channel features both Caregiver and EleCam footage of Misty's habitat reunion with Shirley and Tarra. Watch below!