March 28, 2014
By: The Elephant Sanctuary
March 28, 2014
Sanctuary Snapshots

Spring's arrival has the Girls exploring more, and we wanted to share some of the recent scenes from The Sanctuary. All the following photos have been taken within the past three weeks.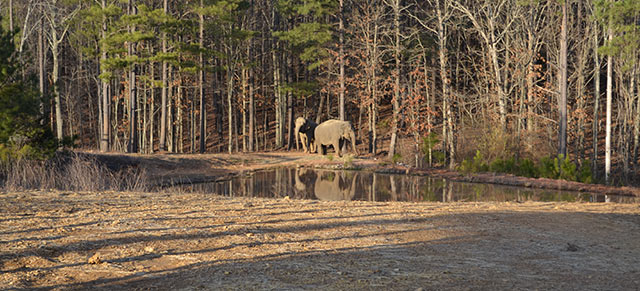 Shirley and Tarra wrap up the day by the Asia Pond.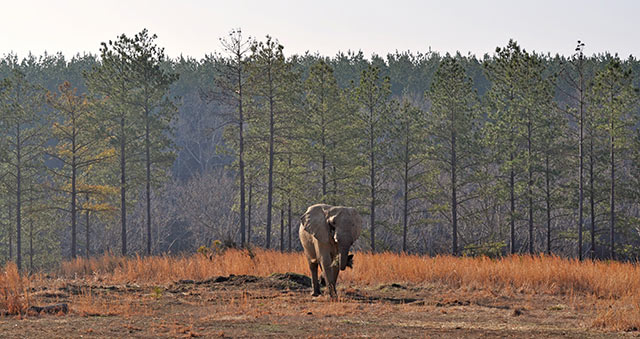 Flora takes a hay break.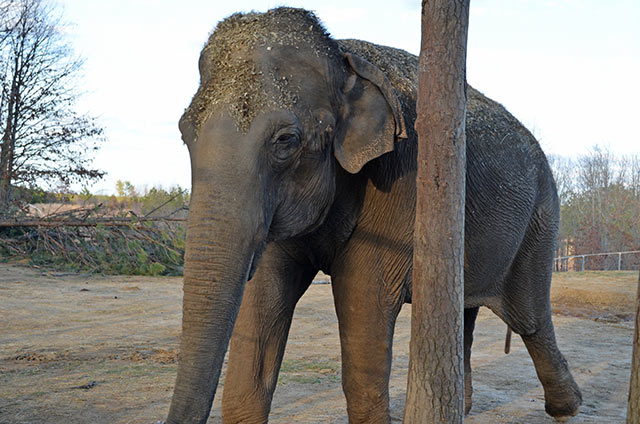 Winkie comes in for a close-up after dusting herself with wood chips.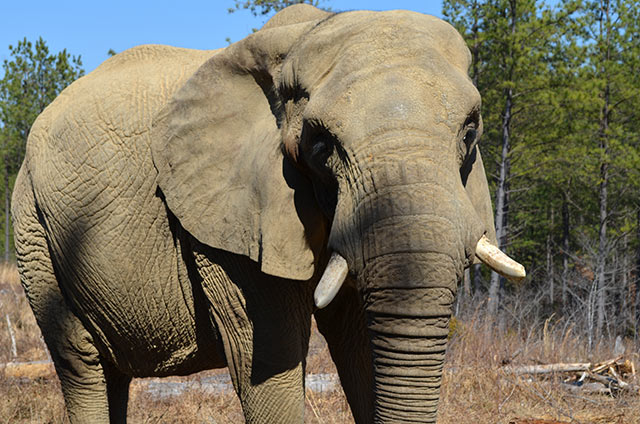 Tange soaks up the sun.

Remembering Queenie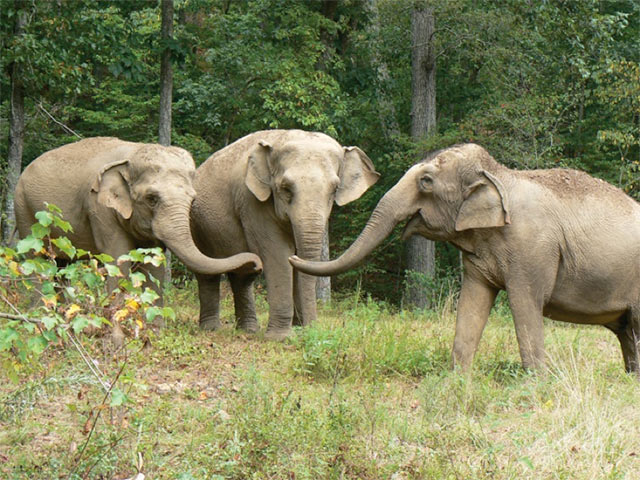 Ronnie, Debbie, Queenie
Saturday, March 29 marks six years since Queenie's passing. Queenie was the 17th elephant to arrive at The Sanctuary. Prior to her arrival, Queenie had spent the previous 19 years as a trained elephant leased out to circuses by her owners, The Hawthorn Corporation. As a result of the USDA prosecution of the Hawthorn Corporation, Queenie and seven of her herd mates found Sanctuary in 2006.
From Queenie's Tribute Page: "Mankind is humbled besides these wonderful creatures, and the world is lessened by the passage of one." ~Robert, Miami, FL