September 22, 2016
By: The Elephant Sanctuary
September 22, Elephant Appreciation Day
Elephants are a "keystone species," meaning they are relied upon by entire ecosystems for the survival of many other species of plants and animals. Unfortunately, their continued existence is threatened. Loss of habitat, human-elephant conflict, and poaching for ivory and bushmeat are great threats to elephant populations. Likewise, elephants are highly intelligent and emotionally complex animals whose needs can not be met in captivity.

With crises facing elephants both in the wild and in captivity, This Elephant Appreciation Day, show your appreciation by taking action!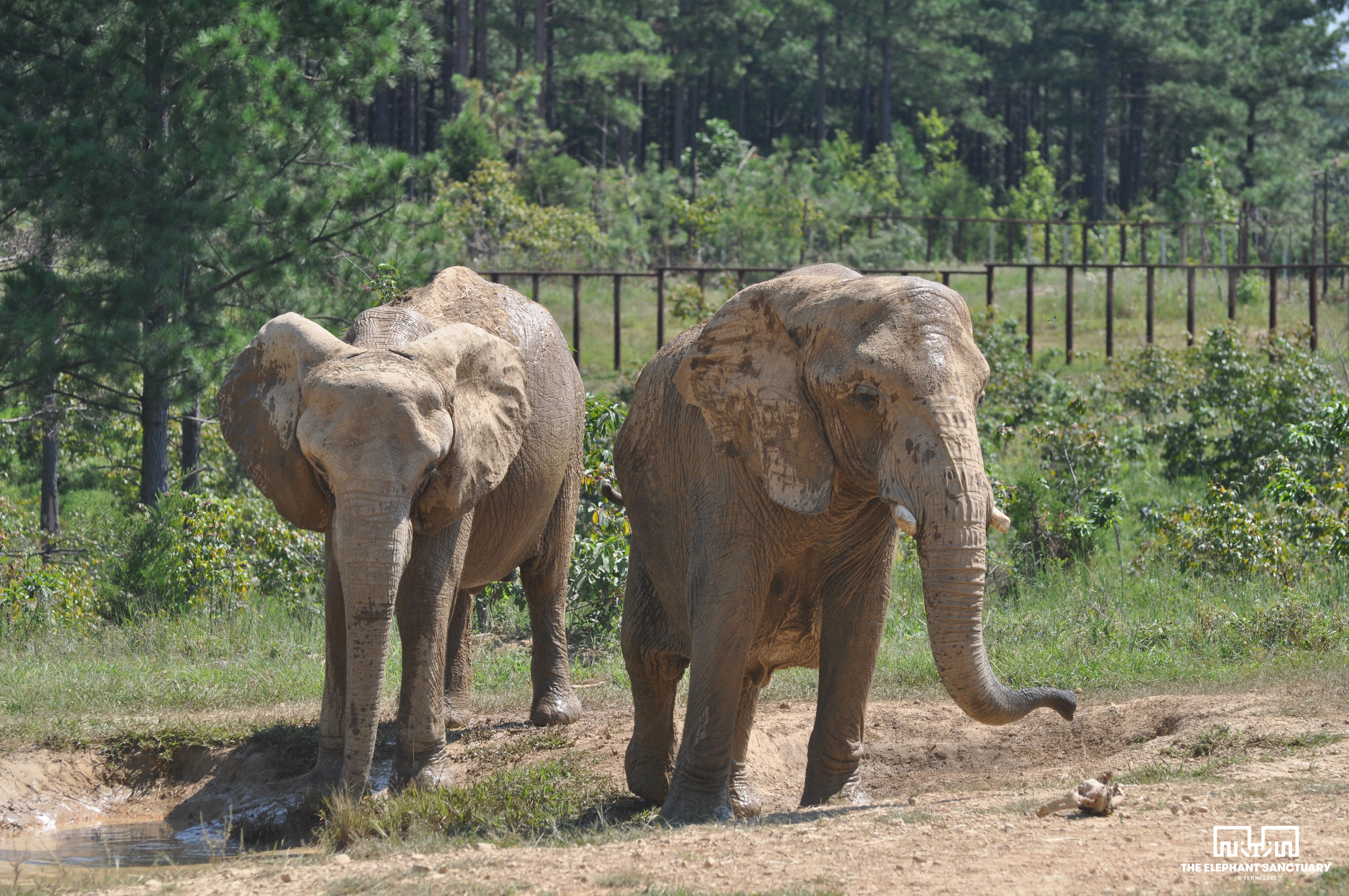 Lend Your Voice
• Become an EleAmbassador and raise awareness in your community
• If you're an educator, schedule a Distance Learning program with The Elephant Sanctuary to inform students about the importance of keeping elephants wild, and their contributions as a keystone species.
• Lend your voice to the crisis facing elephants, consider sharing the following posts with your friends and family online:
Elephants are a keystone species, creating and maintaining the ecosystems in which they live. www.elephants.com #ElephantAppreciationDay
Help protect #elephants from #poaching #ivory #extinction. Do not buy or trade ivory products. www.elephants.com #ElephantAppreciationDay
Wondering what you can do to save #elephant habitats? Purchase fair-trade, shade-grown #coffee. #ElephantAppreciationDay www.elephants.com
Traditionally grown #coffee crops contribute to the decline in elephant habitats. Buy shade-grown coffee! #ElephantAppreciationDay
Stay current on the complex needs of elephants in captivity & the crisis facing those in the wild www.elephants.com #ElephantAppreciationDay
Use Your Purchasing Power
• Do not buy or trade ivory and stay up-to-date on the latest ivory trade issues globally
• Choose ecotourism operations that support local elephant conservation projects and treat elephants with respect and dignity
• Look for RSPO labels for products made with sustainable palm oil that doesn't deplete elephant habitats
• Purchase only fair-trade, shade-grown coffee, the production of which doesn't deplete elephants' natural wooded habitats
Support The Elephant Sanctuary
• Watch our resident elephants on The Sanctuary's high-res, solar-powered EleCams! Contribute to the incredible streaming service, which allows us to serve nearly 3 million viewers per year and provides Distance Learning opportunities for more than 2,000 students in 17 states and 3 countries.
• Learn our elephants' stories and share them with your friends and family
• Adopt an elephant and help us provide mission-critical resources for those in our care
• Feed an elephant for a day—a gift of $40 provides approximately 150-200 pounds of food