April 4, 2014
By: The Elephant Sanctuary
April 4, 2014
Frieda Friday
Caregiver Melanie has a Frieda story for your Friday:
I had a fun encounter this morning! I came in early, and I checked to see where all the Q Girls were and what they had been up too all night. Much to my excitement, I could see that Frieda had been exploring somewhere she had never been before! Remember that great photo of Billie up on a hill (this one)?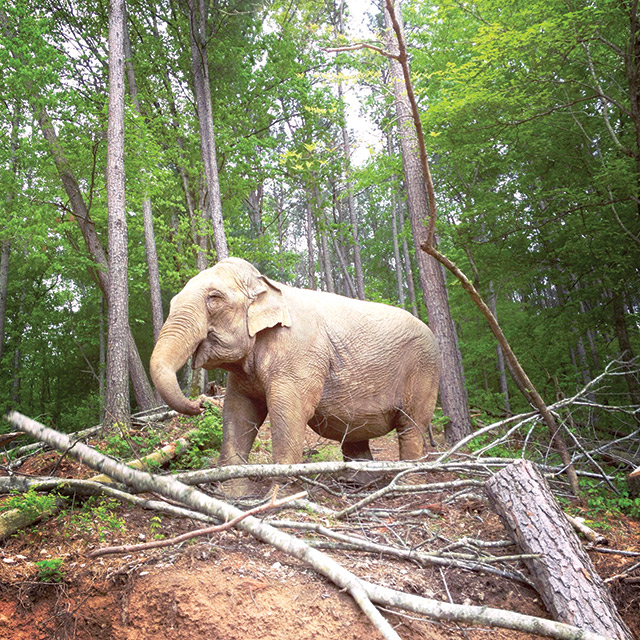 Frieda finally found that spot too. She was munching on some browse and dead leaves and just exploring her habitat. I was so proud of her! She was up there for at least an hour before Billie finally caught sight of her an ran over to greet her. When Frieda decided that she should probably make an effort to meet up with Billie, she took the steepest way possible down to her usual path. She came to the edge of the dirt "cliff," rested her front feet there and patiently waited for the dirt to collapse beneath her and just hung on for the ride. I was so nervous it wasn't going to work, but she made it!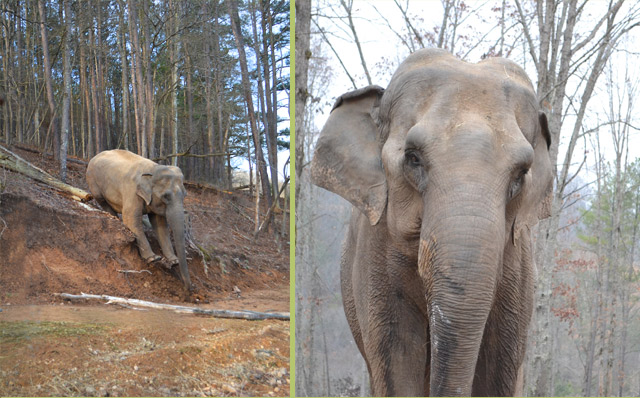 And she's on the move again!

Happy Frieda Friday!