August 8, 2014
By: The Elephant Sanctuary
August 8, 2014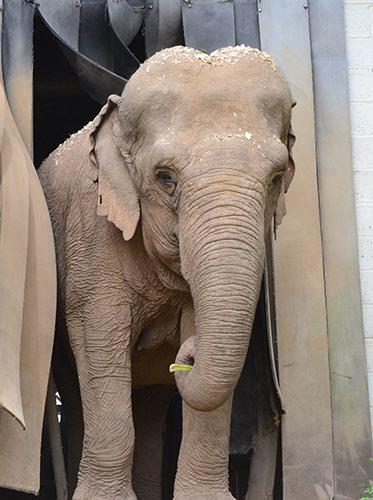 Ronnie Exits the Barn
Stuffy head? Runny nose? Dry eyes? Allergy season is something that many Elephant Sanctuary supporters deal with…but our own Ronnie also has issues with the pollen count. In the late spring and early summer, the skin on Ronnie's underside and legs can get very itchy. Caregiver Melanie describes how Ronnie deals with allergy season: "Her primary way of soothing her skin is dusting herself from the sand piles and dusty spots near the Q Barn. She'll sometimes even pick up limbs and twigs with her trunk and use them as 'belly-scratchers.'"
When her allergies are really irritating her, Ronnie will spend much of her time in or very near the barn…away from whatever is causing her allergic reaction. As the only Sanctuary elephant with allergie issues, Ron gets a lot of special attention from our staff.
She gets treated daily with antihistamines (coated with molasses and grain) and a soothing topical spray. Ever the loyal companion, Debbie is always close by.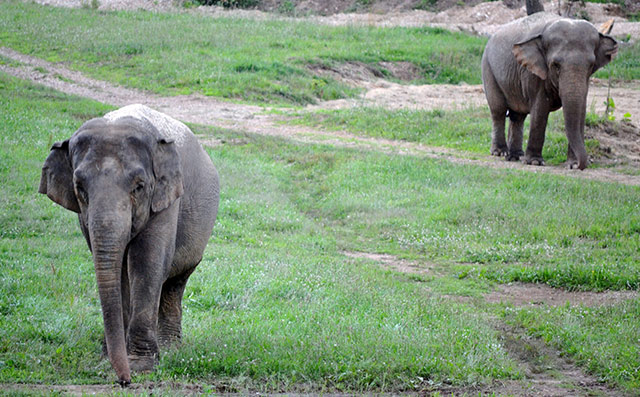 Debbie and Ronnie
After a rain shower or storm, Caregivers will often see Ronnie in areas of the habitat much farther away from the barn – leading us to think that the rain probably temporarily washes away the allergens.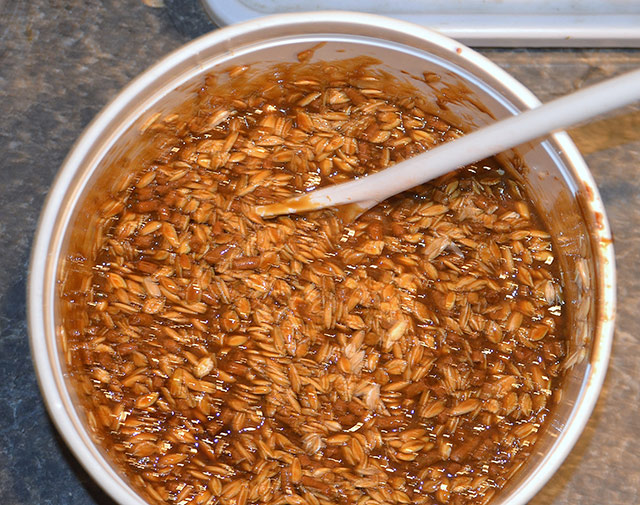 Ronnie's Morning Mix (medicine, molasses, grain)
Ronnie has been spotted out in the fields away from the barn quite a bit in the last few weeks, so it appears that allergy season is over…at least for Ronnie. You can see Ronnie's dusting technique for yourself in the video below: