July 31, 2014
By: The Elephant Sanctuary
July 31, 2014
Summer Travels
Tarra, Shirley, and Misty have been spotted all over the Asia habitat this summer. Shirley and Tarra have returned to some of their favorite stomping grounds, while Misty is exploring much of the habitat for the first time in her decade at Sanctuary. It has now been over a month since she decided to leave the familiar areas nearer the barn behind, and she has spent the weeks since foraging, napping in the shade, and trying out various swimming holes…all in areas of the habitat that are brand new to her.
Keep following our EleNotes and Facebook posts for more photos of their travels!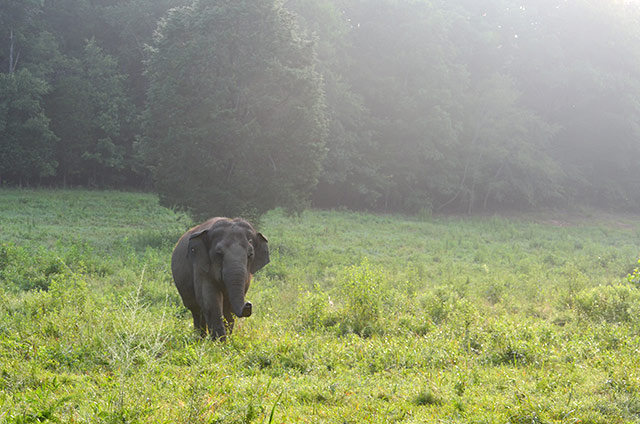 Tarra strolls thrugh Oak Tree Pasture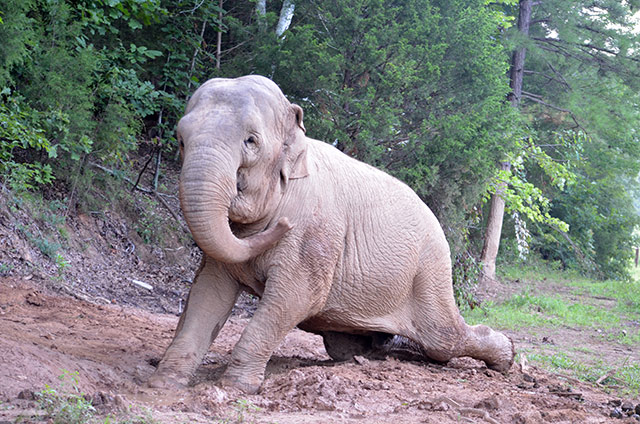 Misty rises from a nap.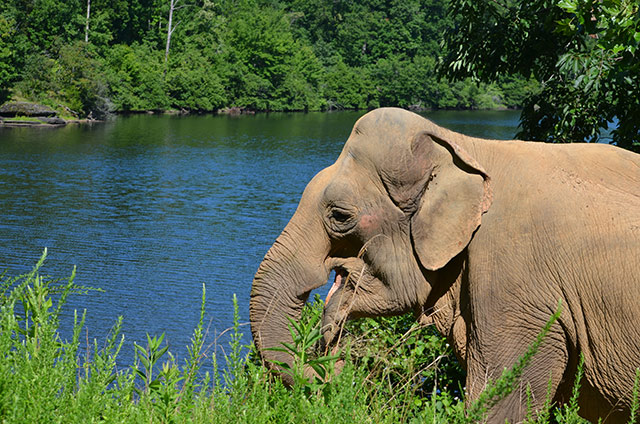 Shirley stands at The Lake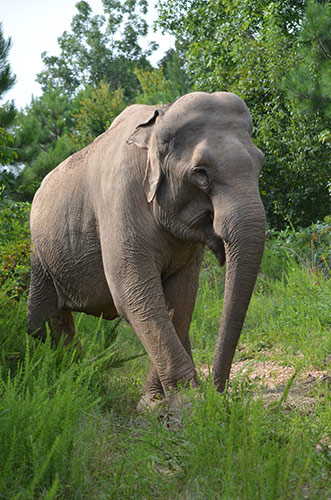 ...and later munches some hay.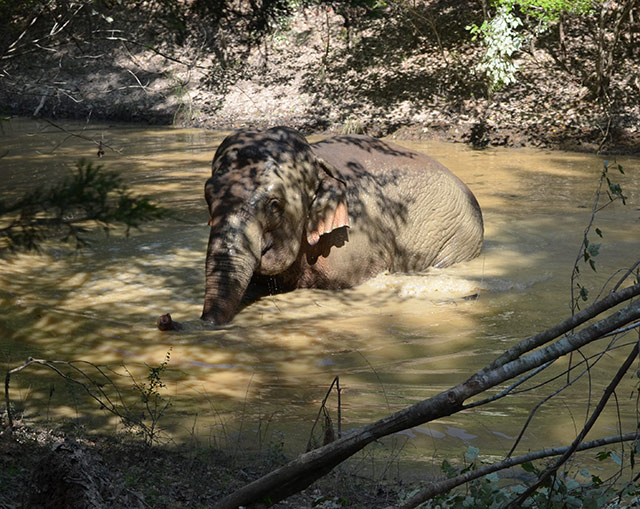 Misty soaks in Hidden Pond. She's the only TES elephant that has been spotted here.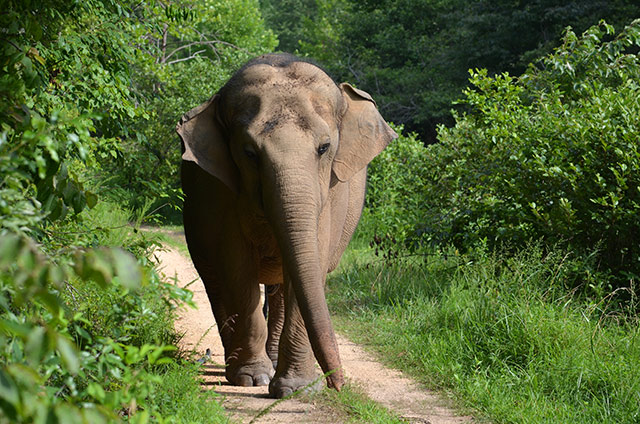 Tarra is on the road again.