Remembering Dulary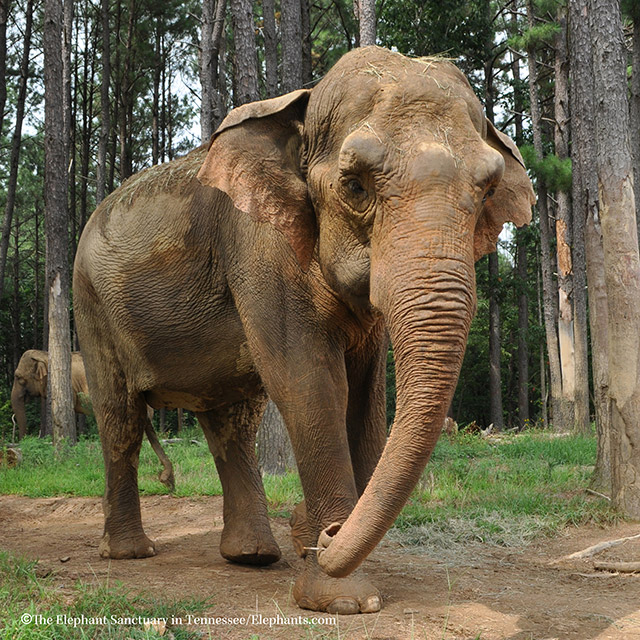 One year ago today, elephant Dulary passed away peacefully in her Sanctuary home at age 50.
After the Philadelphia Zoo made the compassionate and pragmatic decision to retire Dulary to a sanctuary setting, she was able to experience six years of rest and refuge in a spacious natural-habitat of forest, ponds, and pastures, as well as the comforting companionship of her own kind. Dulary bonded well with Sanctuary residents Delhi (1946-2008) and Misty.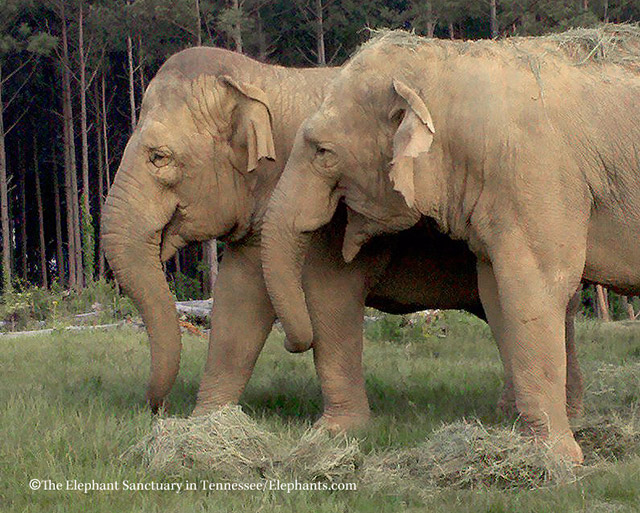 Misty (L) and Dulary
This time last year was a heavy-hearted period for Elephant Sanctuary staff and supporters, as well as Dulary's longtime friends at the Philadelphia Zoo and the surrounding Philly community. We're grateful to have known and learned from Dulary; to have provided her with the care and dignity she and all living creatures deserve at end-of-life. This holiday season, we hold her, and her Sanctuary and Philadelphia "families," in our hearts.
And as we remember Dulary today, we also celebrate a year in which her closest companion demonstrated profound resilience in the wake of her loss: This summer, after nearly ten years in Sanctuary, elephant Misty ventured over a mile from the habitat surrounding the Asia Barn, where she's spent most of her time since retiring from the circus.
At the ripe age of 50, our spring-fed lake beckoned, and in Misty went -- all of which was captured in live-action on EleCams, for humans to see and experience with her, without intrusion upon Misty's sanctuary. In making her long walk from the barn, she demonstrated that even aging elephants can have the fortitude to claim new experiences, adapt to their surroundings, and choose to pursue inventive ways to interact with their environment. May we all resolve to emulate Misty's moxie in the New Year!