February 18, 2014
By: The Elephant Sanctuary
February 18, 2014
Tarra turns 40!
Tarra, our "founding elephant" and the inspiration for The Sanctuary, had a big birthday last week! We recognize Tarra's birthday on Feb. 14th, and she received some special edible Valentine-themed birthday treates to celebrate.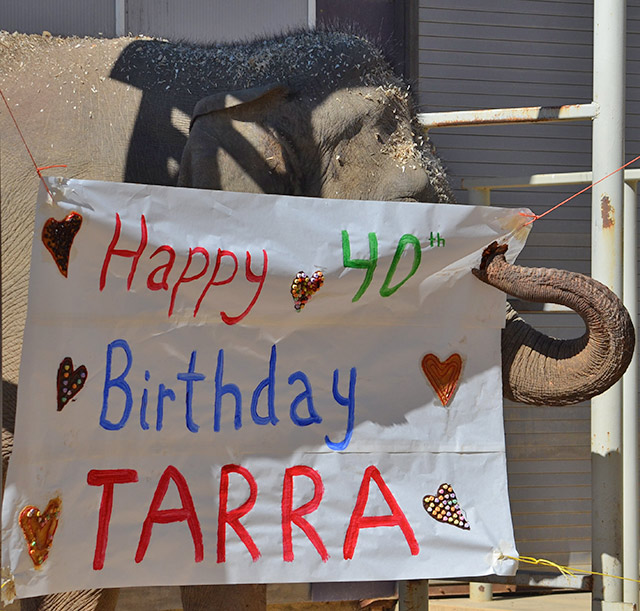 A special banner adorned with candy hearts, jelly beans, peanut butter, and chocolate frosting
awaited Tarra as she exited the barn that morning.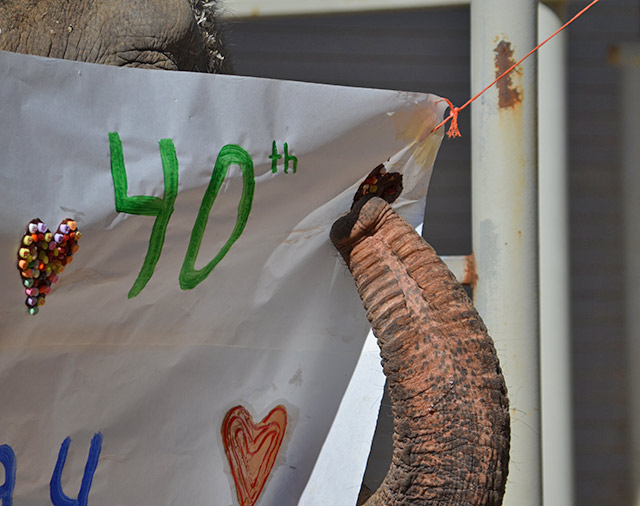 Tarra carefully inspected the banner with her trunk, then began to delicately pluck out the good stuff.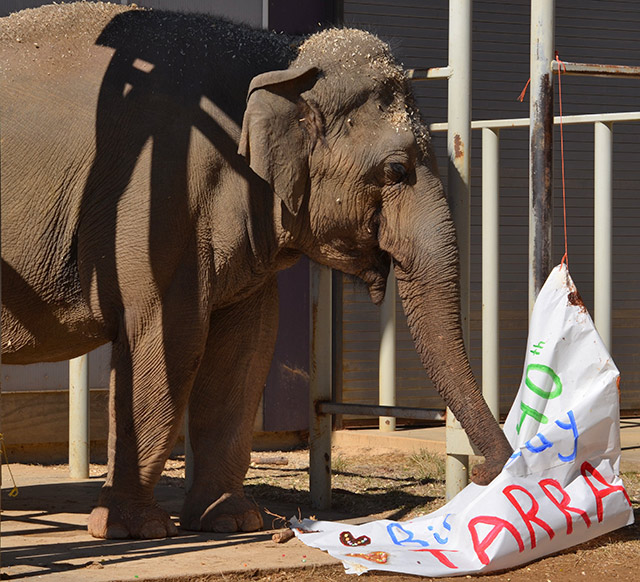 Still plucking.


After she was through with the banner, Tarra made her way over to the plateau, where more presents awaited.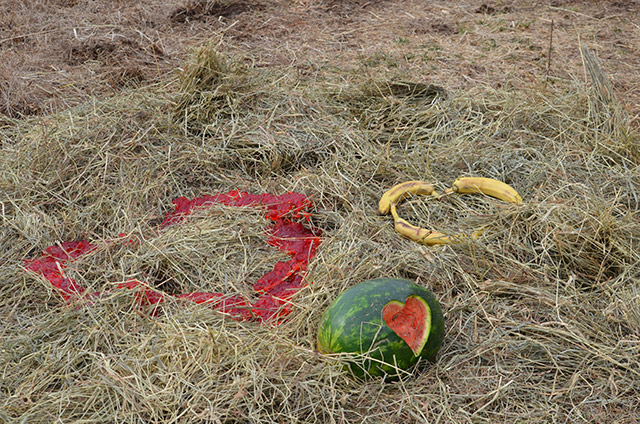 Caregivers arranged an assortment of "hearts" on a bed of hay.
One was made of jello, one of bananas, and one carved into a watermelon...a favorite Tarra treat.




Tarra gave the goodies a once-over with her trunk, and then promptly devoured them.
The next day (Saturday), a birthday party was held in Tarra's honor at the Welcome Center, including a presentation about Tarra's life at The Sanctuary.


A birthday cake in Tarra's honor Carolyn McCann makes an edible Valentine
for Tarra (apple, marshmallows,
jellybeans, and licorice).


Every day in Sanctuary is a cause for celebration...but Tarra turning 40 certainly deserved some special attention. Happy Birthday, Tarra!
Another Reason to Celebrate
Wednesday, Feb. 19th is the 10-year anniversary of Tange's arrival at The Sanctuary. Tange and her "sister," Zula, were the first African elephants to join The Sanctuary herd. Flora joined the pair at The Sanctuary a month later. Sadly, Zula passed away in 2009. This winter, Tange and Flora have spent a lot of time together, both inside the heated barn and outside in the habitat when the weather suits them. Their winter walks are all captured via EleCam to share with their adoring public. Enjoy!