January 23, 2014
By: The Elephant Sanctuary
January 23, 2014
It has been a cold couple of weeks here at The Elephant Sanctuary (just like everywhere else), and the Girls have been choosing to spend a lot of time inside their heated barns. Even during these chilly times, the elephants will still venture out into the habitat to bask in the winter sun…though they may not stay there long. We've actually been able to capture some video of all five of the Asian Girls together near the barn, and we look forward to sharing that with you soon. Having the elephants spending more time in and near the barns means that the Caregivers have been experimenting with new enrichment activities for the Girls…and we can't WAIT to show you those videos next week.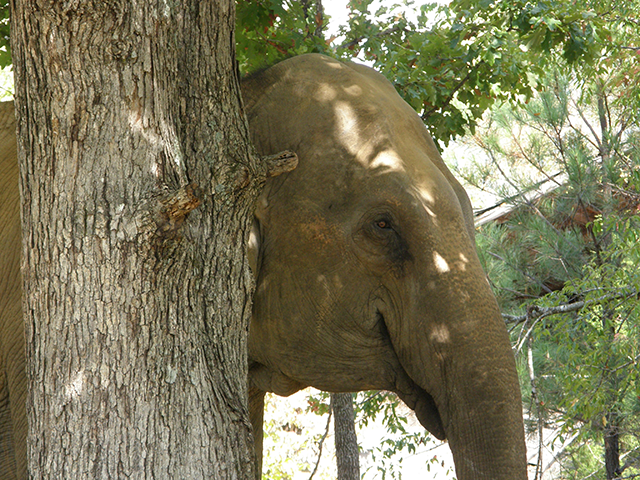 Sissy
This week, our attention turns to Sissy. Sunday, January 26th is Sissy's 14 year anniversary at The Sanctuary. Like all of our Girls, Sissy was caught in the wild at a very young age and sold into the exotic animal industry in North America. Her first stop was the Six Flags Over Texas Petting Zoo where the baby elephant received the name "Sis Flagg," later shortened to just "Sissy." Sissy would eventually be on display in several Texas zoos (including in Gainesville, TX where she survived the infamous 1981 flood by breathing through her trunk like a snorkel) before her cruel welcome at the El Paso Zoo in 1998 prompted the local citizens to demand she make the move to The Sanctuary. Sissy joined the Herd just over a year later.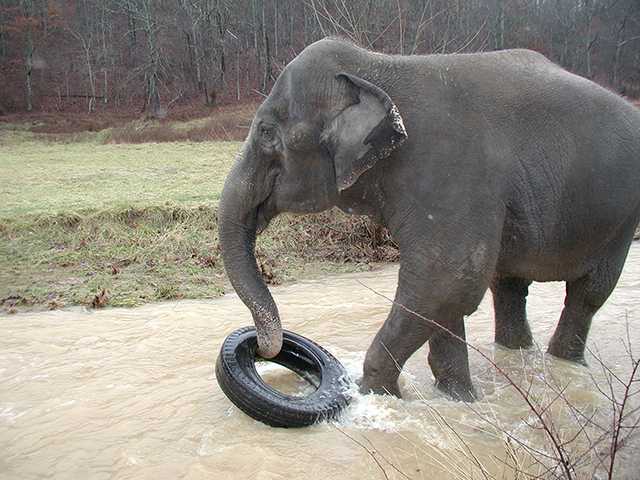 Sissy's zookeepers reported that Sissy would usually sleep standing up; no one could remember seeing her sleep lying down. But just a couple of months after her arrival at The Sanctuary, Sissy lowered herself to the ground for a much deserved nap. Joined by her best friend Winkie, she's never looked back.
Watch video below.