May 14, 2015
By: The Elephant Sanctuary
May 14, 2015
Spring Travels at Sanctuary

It's been a somewhat dry but pleasant few weeks of Spring here in Tennessee, and the big news out of the Asia Habitat is that Tarra, Misty, and Shirley have now left the barn area for the season! Tarra has been covering a lot of ground in exploration of the habitat, but for the most part she seems to like returning to her favorite area, the lake.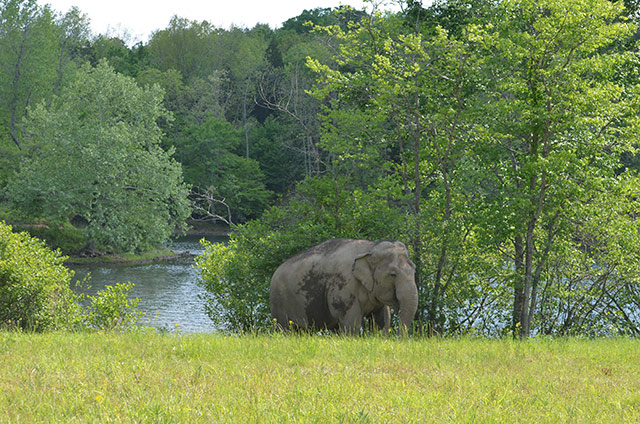 Tarra at the 25-acre lake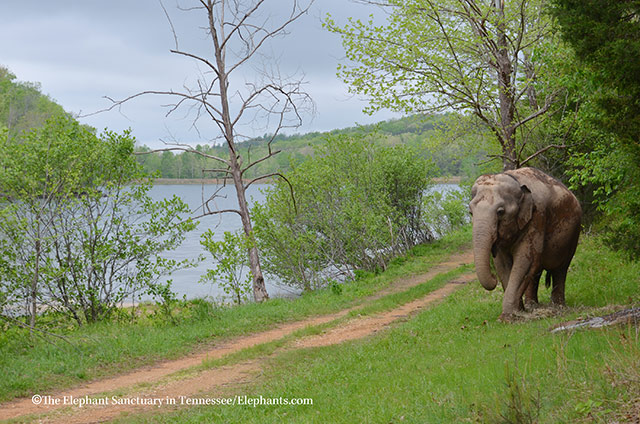 Tarra at the lake
EleCam viewers who've been looking Shirley may not have seen her as much over the last week or so: that's because she's already made her way deep into the Asia Habitat. Caregivers suspect it's to indulge in forage of new spring grass she's finding to be particularly delicious, and that she'll eventually join Tarra out by the lake.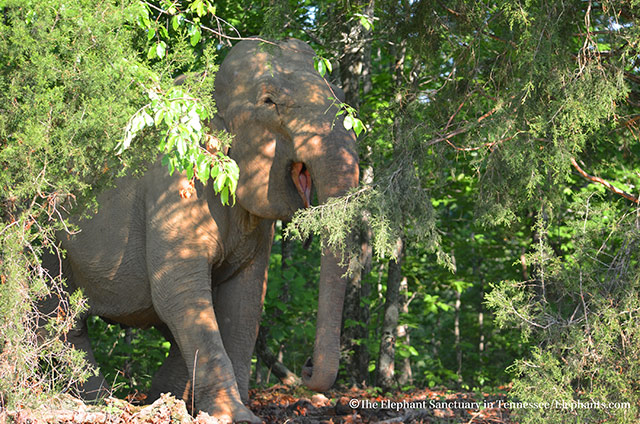 Shirley in the woods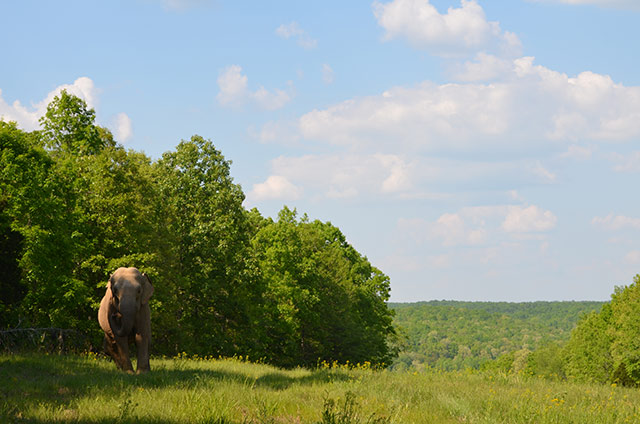 Shirley, deep into the Asia Habitat

Misty hasn't yet opted to wander very far; she's been seen in Sleepy Spot mostly, pushing over small trees, eating grass, and napping in the sun.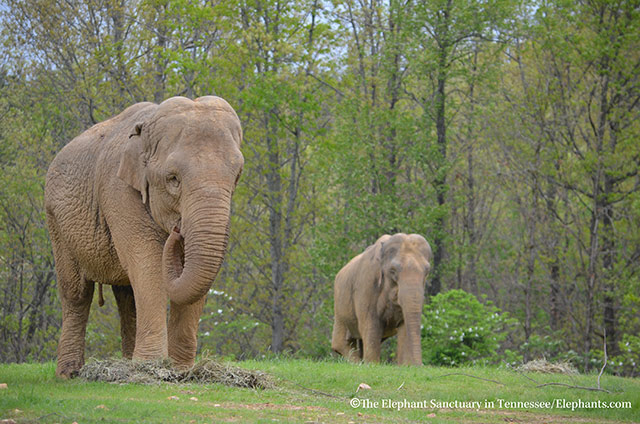 Misty (Shirley at rear)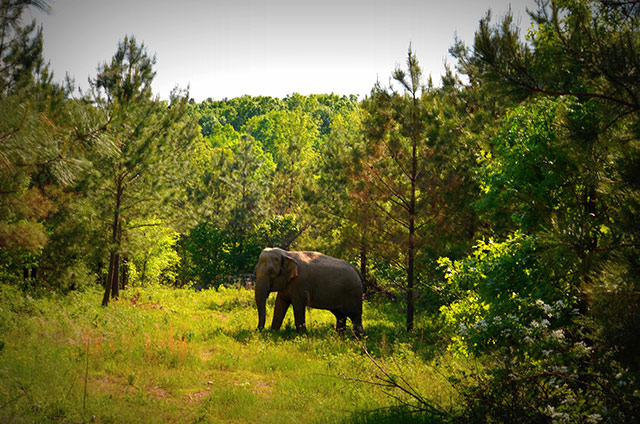 Misty
Meanwhile at Q Barn & Habitat, the Girls have also been taking advantage of the recent beautiful weather. Billie and Liz have often been spotted grazing together.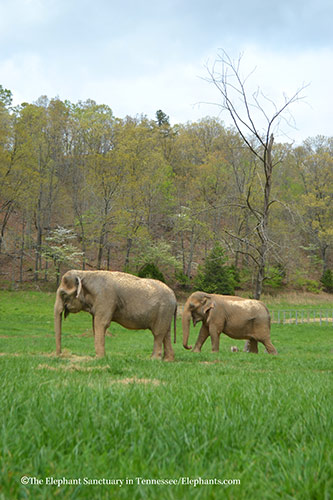 Liz and Billie
And in an effort to familiarize Q elephants with more areas of their habitat, the Girls were given access to different yards than they're normally accustomed to. Deb and Ron seemed absolutely thrilled to explore the Phase I Barn & Habitat: Ronnie led the way as she and Debbie made their first trip through the "alley" that now connects Phases I and II. Some of these areas, Deb and Ron have never accessed before, and some have been changed drastically since they last saw them (in that they now provide easier means of travel for less robust elephants like Liz).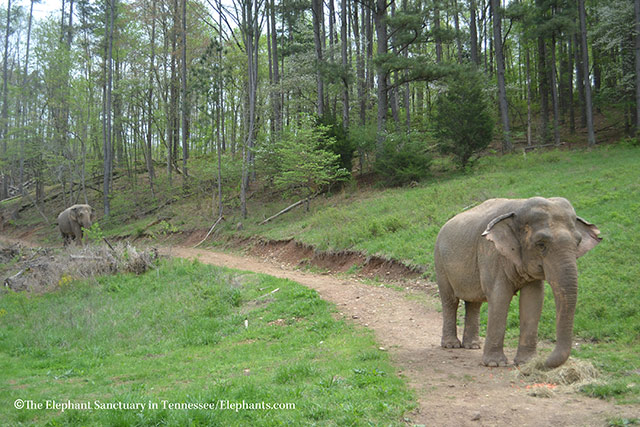 Ronnie with Debbie at rear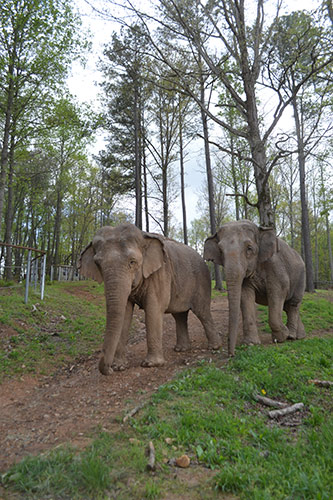 Ronnie (L) and Debbie (R) walk the path between Q Habitat's Phases I and II