October 1, 2014
By: The Elephant Sanctuary
October 1, 2014
October: Jam-Packed with Special Events for Elephant Awareness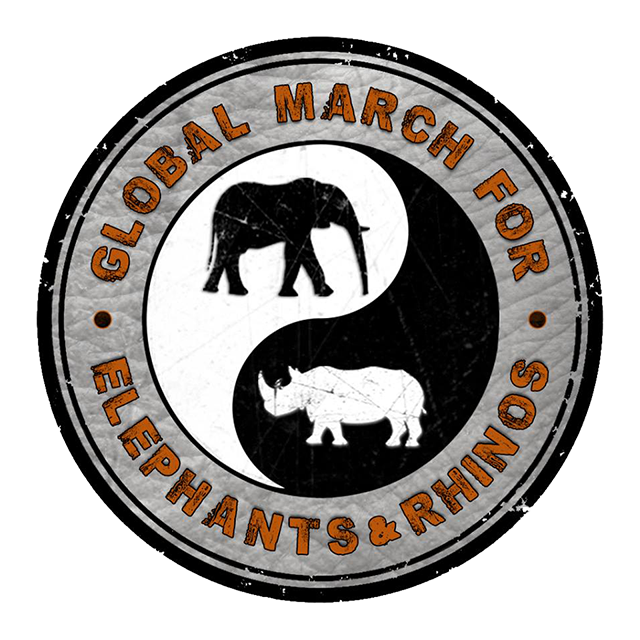 This Week: Global March for Elephants and Rhinos
On Saturday, October 4th, concerned global citizens will march to demand an end to wildlife trafficking in cities all over the world. The Global March for Elephants and Rhinos is a movement to unite people on six continents as one voice, asking governments to apply political will and leadership toward halting the wildlife trade. In the U.S. alone, 36 Marches are planned, so there may well be one happening near you! The Elephant Sanctuary in Tennessee sends a special shout-out to marchers in our nearby southeastern states, including efforts organized in: Louisville, KY; Atlanta, GA and Augusta, GA; Charlotte, N.C.; Charleston, S.C.; and New Orleans, LA.

Why march?
In 1930, as many as 10 million elephants roamed wild in Africa. Today, we estimate there are between 300 and 500 thousand remaining.
Due to habitat loss and poaching, less than 25,000 Asian elephants remain.
Visit these sites to learn more about conservation efforts underway in native-elephant habitats:
Join the crowd on October 4th and let your voice be heard.

October is Elephant Awareness Month in Tennessee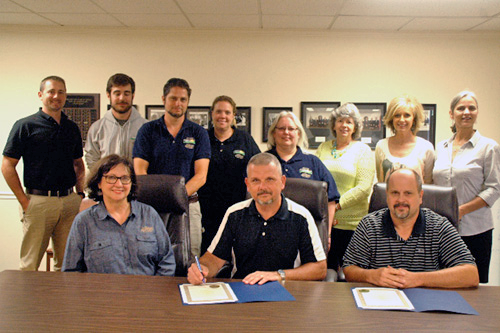 City of Hohenwald and Lewis County officials, accompanied by Sanctuary staff,
sign Elephant Awareness Month proclamation.
In recognition of the commitment, perseverance, and milestones achieved by The Elephant Sanctuary, the State of Tennessee, Lewis County, and the City of Hohenwald have declared October 2014 as Elephant Awareness Month. State, county, and city officials all signed official proclamations stating, "The Elephant Sanctuary in Tennessee continually sets and reaches goals to better the lives of all elephants worldwide."

Elephant Awareness Month is a busy one for The Sanctuary… and busy is a great thing! You are invited to join us at any of the following exciting Tennessee-based events:

Want to receive updates direct to your email IN-box on upcoming elephant-related events and programming? Sign up for our FREE monthly e-Trunklines newsletter, here.