September 12, 2014
By: The Elephant Sanctuary
September 12, 2014
Frieda on the Move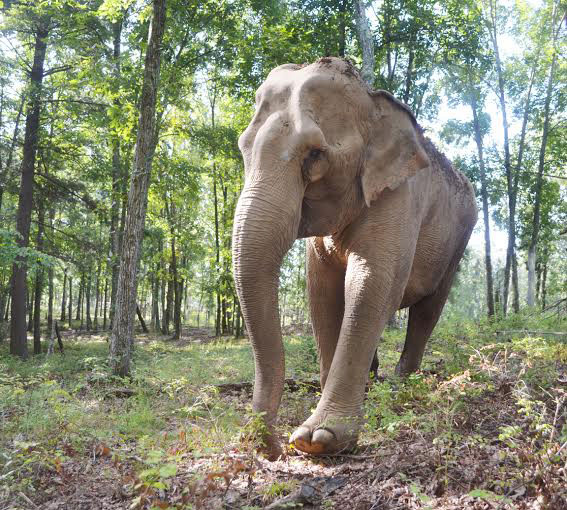 Last week, Caregivers found Frieda sitting atop a hill near the northern edge of the Q habitat. We think this is the first time Frieda has ever visited this particular area! Frieda was also the first to check out the Q habitat extension; she seems to have established herself as a little bit of a trailblazer!
Winkie's Anniversary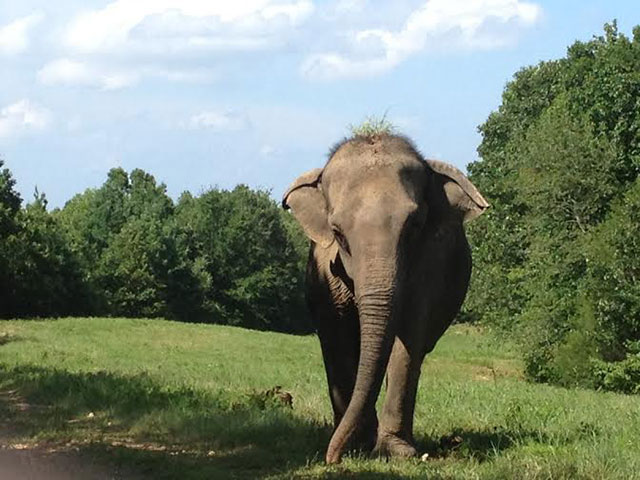 Winkie arrived at The Elephant Sanctuary on September 12, 2000, and quickly bonded with another arrival around that time, Sissy. After being captured from the wild in Burma as a calf, Winkie spent more than 30 years as an attraction at a Wisconsin zoo. See what Winkie (and Sissy) have been up to in the days leading up to her anniversary.

Programs at The Welcome Center
Winkie and Sissy's life in Sanctuary will be the subject of a program at our Welcome Center in downtown Hohenwald, Tenn. on Saturday, Sept 20th. The Welcome Center will be open from 11:00 AM – 4:30 PM, with the program starting at 3:30 PM.
The Elephant Sanctuary Welcome Center in downtown Hohenwald is open for drop-in visitors and scheduled programs every Thursday and Friday, as well as the third Saturday of each month. For more information about this month's program and others, visit our Events page.