October 17, 2013
By: The Elephant Sanctuary
October 17, 2013
At Q:
Billie turned 51 with a birthday BASH in her habitat organized by her Caregivers. Check out the video to watch Billie make short work of her presents.

Asia:
The Asia girls have been particularly active lately, maybe due to the cooler weather or shortening days. "Shirley has been spunky lately," says Caregiver Laurie, "chasing Tarra around the other day when Tarra tried to 'share' Shirley's food." Caregiver Laurie also witnessed a not-so-ordinary event out on the Pipeline recently. "Sissy had a big adventure the other morning. I heard her trumpet over and over, so I hurried out to see what was going on (Winkie also came over to inspect the situation). Upon our arrival, Sis ran, spun and then started roaring. I can't be sure but I think something had startled her and all that energy turned to excitement when Winks and I arrived. It was then a very enjoyable party to witness."

Africa:
Caregivers were fortunate to snap some really great pics of Tange and Flora recently. As you can see, they are very photogenic!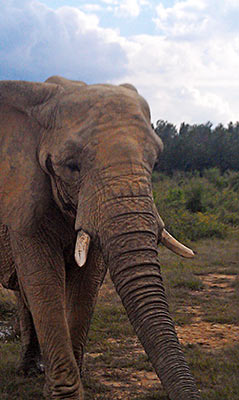 Tange at the plateau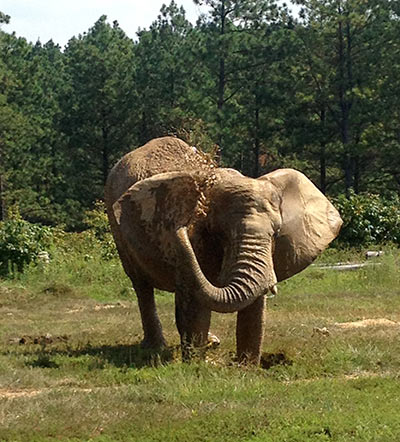 Flora takes a mud bath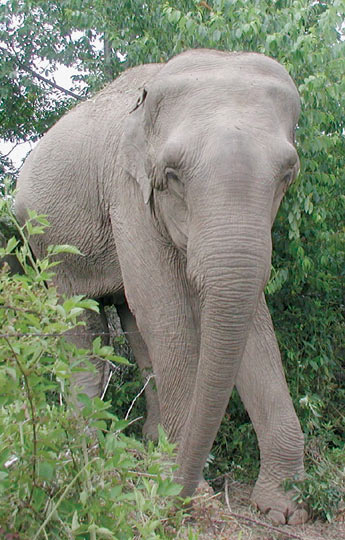 Jenny
Today, we also remember the life of Jenny who passed on this day in 2006. Her reunion with Shirley, who arrived at The Sanctuary three years later, was an emotional and inspiring story that touched the hearts of many. Her absence is still felt across The Sanctuary community.