September 12, 2013
By: The Elephant Sanctuary
September 12, 2013
Bamboo Party at Q!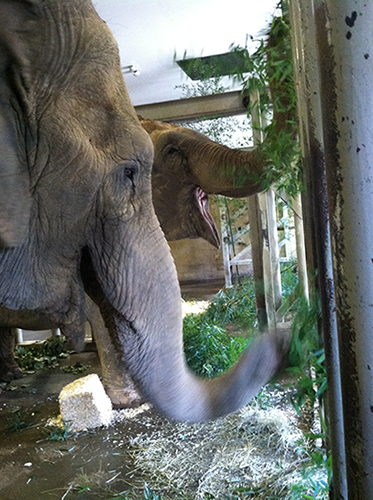 Frieda, foreground, and Billie
Last week Billie, Liz, and Frieda returned to the Q-Barn to find that their Caregivers had redecorated…with bamboo. Bamboo is a dietary staple for wild Asian elephants, and The Sanctuary's elephants seem to be pretty fond of it too. It didn't take long for the Barn to be returned to its normal décor. Not surprisingly, the soon-to-be birthday girl, Billie, was right in the middle of the action.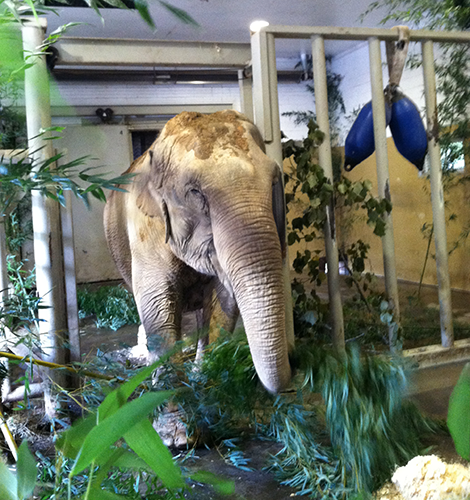 Billie
For more information on her birthday, visit Billie's Journey: Link by Link.

At Asia Barn
Today marks the 13th anniversary of Winkie's arrival to The Sanctuary. She was the seventh elephant to make The Sanctuary her home, a home that she shares with her best friend, Sissy. You can often see them in the pipeline area of our habitat on our EleCams, resting in the shade just beyond the treeline. To learn more about Winkie's journey, visit her bio page or stop by the Welcome Center on September 21st when Winkie will be the subject of our Saturday presentation.